We just completed a brand new music video for They Might Be Giants and Playhouse Disney.
Making this video was a lot of fun and we got to work with a very talented illustrator, David Cowles.
Here is some production art from the video.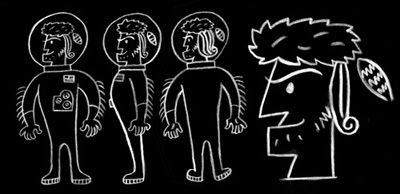 A model sheet for Davy Crockett. I don't think we ever showed him from behind.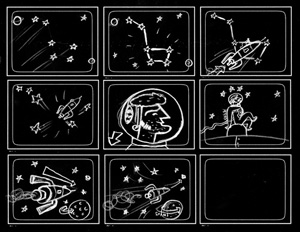 Portion of the storyboards.
This is the final animatic with some rough animation.
You might notice that the beginning is slightly different.
chalkboard/ character animation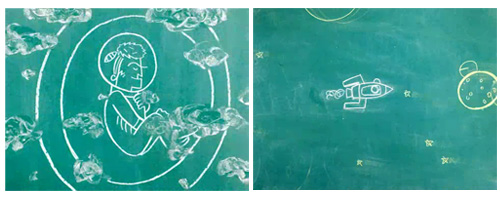 Here is the super high-tech super model that we used for video reference.
Yes, I made a paper rocket.
Then we imported and rotoscoped the video footage in flash.
And here comes the most exciting part.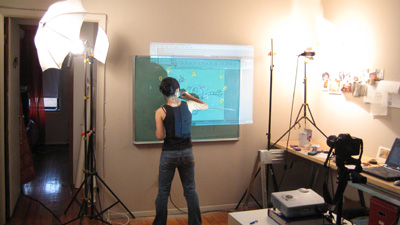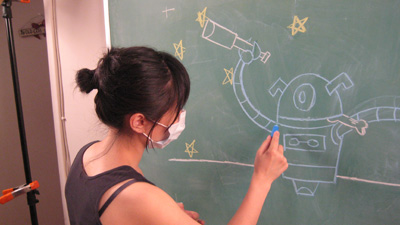 We projected the flash file to the chalkboard and traced it.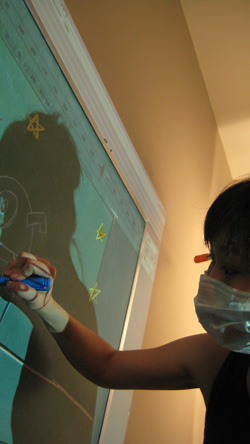 It's actually a lot more difficult than just "tracing" because you have to maneuver your body so that you don't block the light from the projector.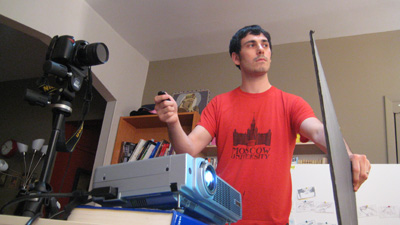 Then each time we photographed, max covered up the projector with a huge piece of foam board!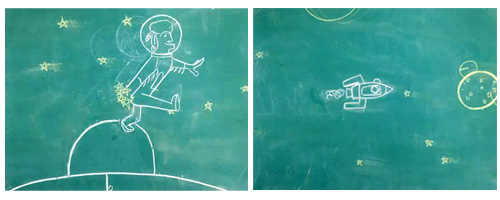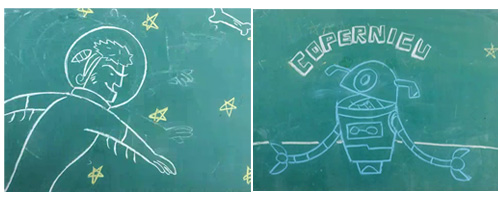 puppets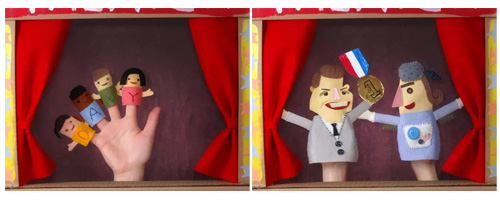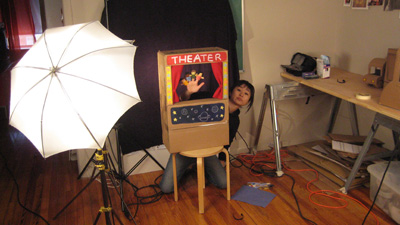 My favorite part was creating the theater ! I felt like I was decorating a pre-k classroom.
Crafted puppets were photographed and composited in After Effects.
collage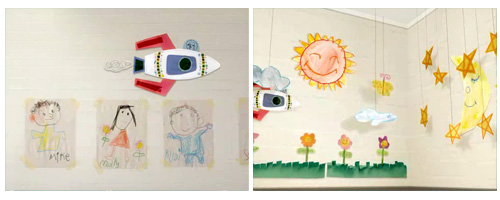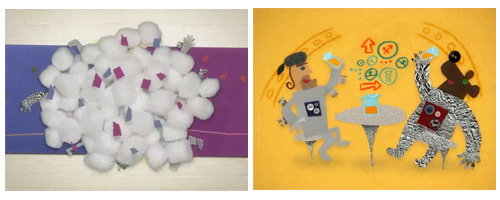 For the fight scene, we created the smallest green screen ever.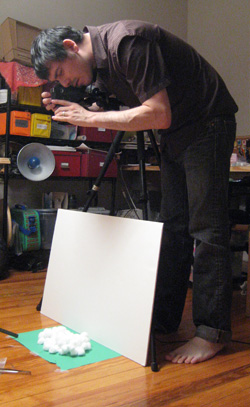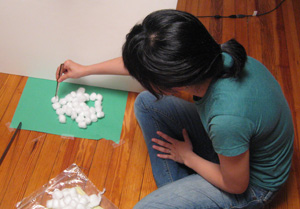 cleaning up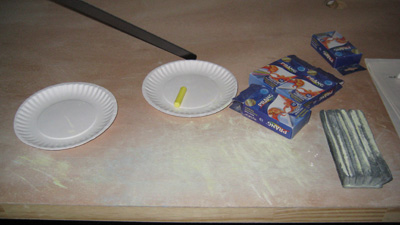 Our studio was covered with chalk. And we coughed for the next few days.
It took almost full day to clean everything. To be honest, that was actually MY favorite part of the process. (Max didn't help.)
Enjoy the video!