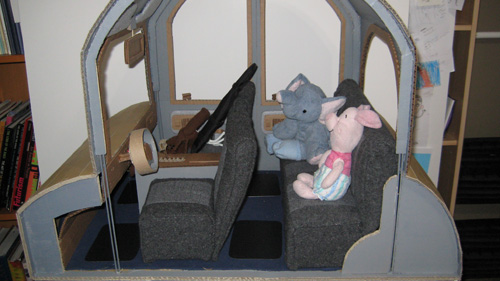 This is one of the main prop for the film we're working on, "something left, something taken".
I asked my friend, Pinochle the pig and Paw the elephant, to pose in the car for me.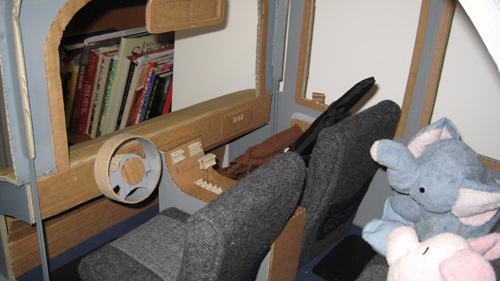 Look at the back of the front seat, I even made a pocket. I think I'll put a road map soon.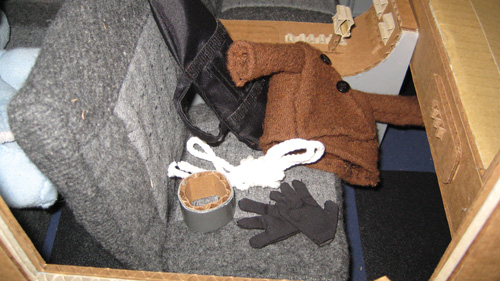 What is the driver possibly going to do with this stuff….!?