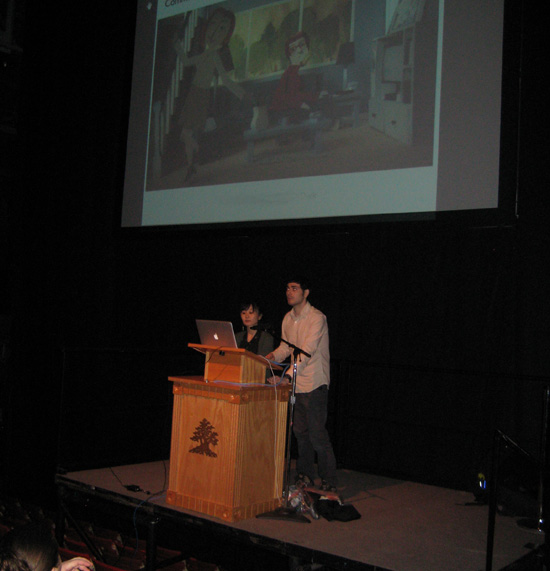 After our fun time at Sundance, we flew over to Cedar City to visit Southern Utah University to have a class visit, lecture & portfolio review for the art department.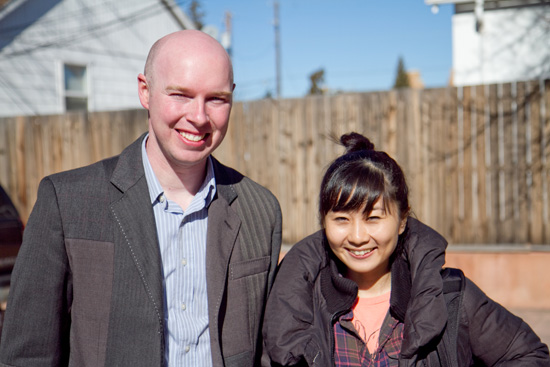 Thank you Professor Jay Merryweather for bringing us over to SUU.
Students at SUU were very energetic and filled with potential. It was interesting to hear some students participating in very competitive sports teams (like gymnastics!) or having several children while in school. We tend to deal with NYC college students so lives seemed very different.
But we really enjoyed learning about them and seeing different sides of school life.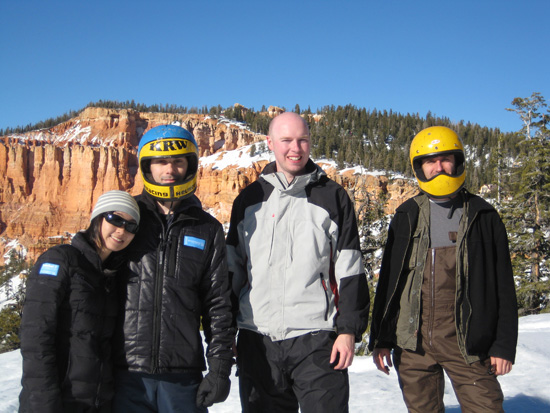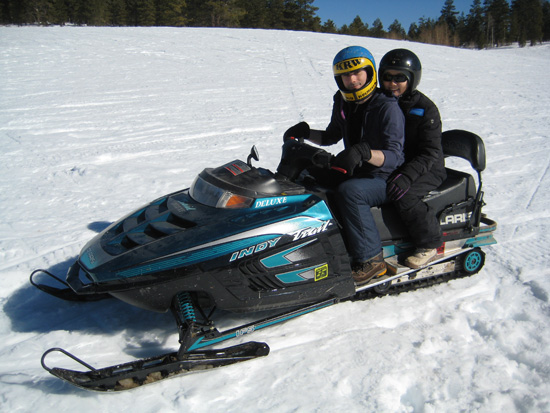 Over the weekend, Jay took us snowmobiling!!!
It was incredible rush and we were surprised how fast those machines can go.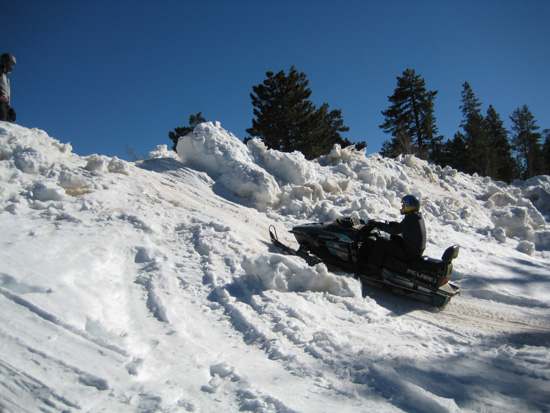 Our great friend Sean McBride met up with us in Utah. (He is on a coast-to-coast road trip)
He had a near death experience right after I took this photo.
See the hill? It's a normal dirt/ concrete road on the other side. But Sean didn't know so he flew as if fresh snow was waiting for him.
Max & I also had near death experience where the snowmobile flipped on top of Max.
Jay rescued us.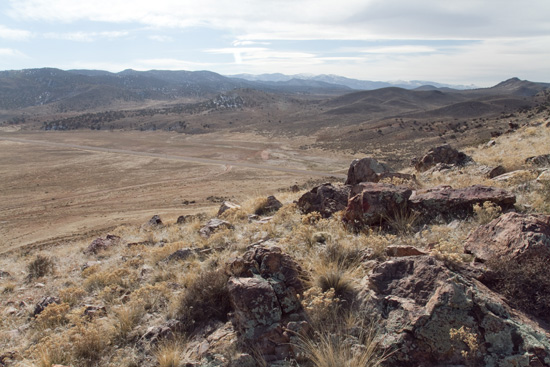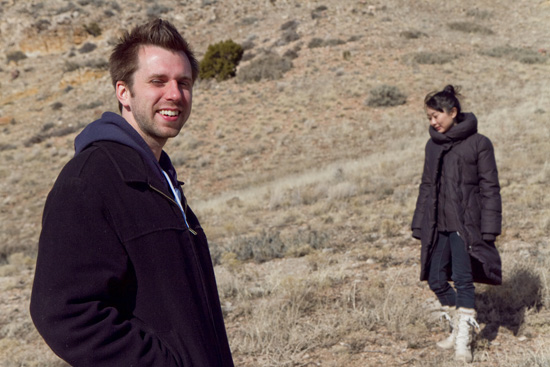 We were all sore next day but it didn't stop us to go check out the Parowan Gap Petroglyphs.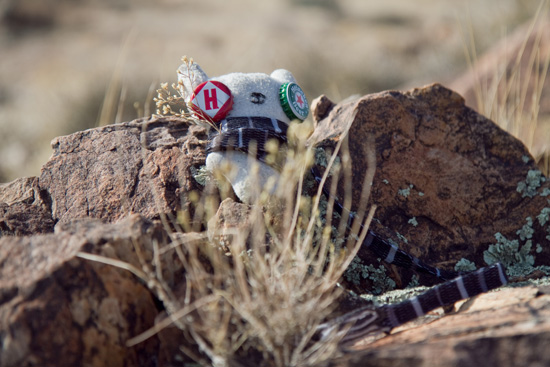 Even though the view was astonishing, we couldn't help but start to prop a stuffed bear and play around with it.
Thank again Jay for bringing us to Cedar City, we had such an amazing time with your students & Family.