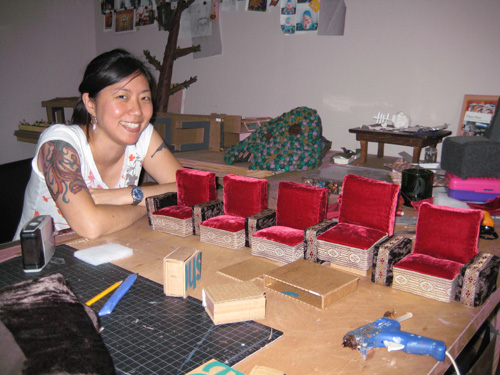 My friend Jene came over to help me out with making the auditorium for "Something Left, Something Taken."
There are 2 more sets to complete. One is the auditorium / movie theater and the second one is exterior and interior of an airport.
Thank you so much Jene for helping me create these gorgous theater seats!!
It was nice to chat and craft at the same time. She also gave me tips and ideas on how to go about with the walls of the auditorium. I can't wait to finish this…but for now, I must animate more scenes.