I posted awhile ago that all the failed puppets go to the "puppet grave yard"
(You can read the blog post here)
Well, my mother asked me if she could have them so I happily brought them with me when I visited Japan.
Here is the renewed puppets.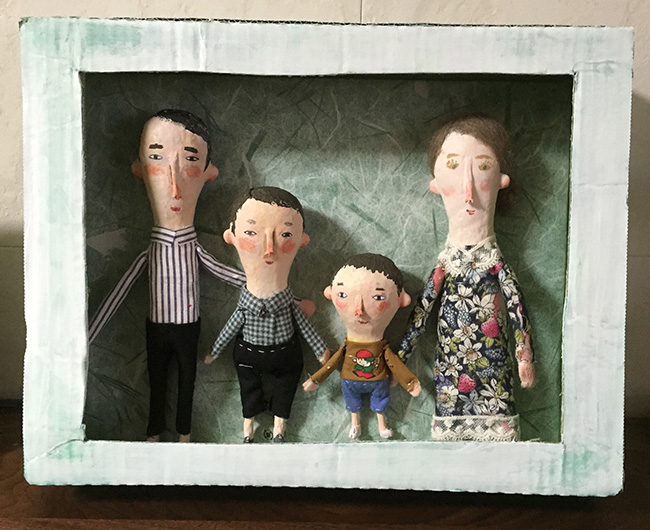 Mom made them clothes, finished the face on the female puppet and gave them a frame.
Very happy they found a new home instead of laying in the dark puppet grave yard.