Will Krause was here…as always! Wherever we move, Will comes to hang out with us to craft together. He's an amazing prop maker and can make literally…anything.
In 2009, we were in Brooklyn building props for an airport that appears in "Something Left, Something Taken"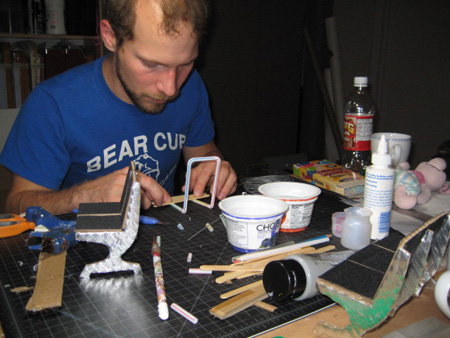 In 2010, we were still in Brooklyn, still making "Something Left, Something Taken". This time, one of the largest sets, the San Francisco street view.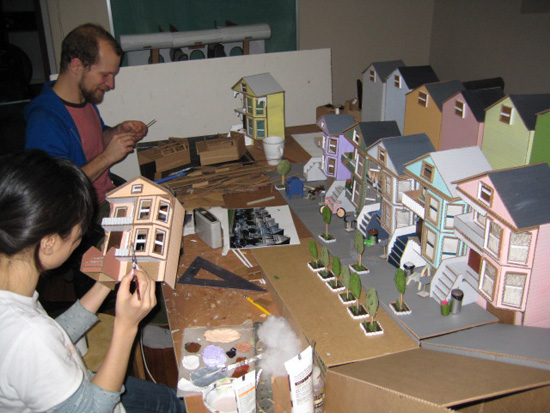 In 2012, in Tilburg, the Netherlands. Will made some bicycles for "Between Times" village scene.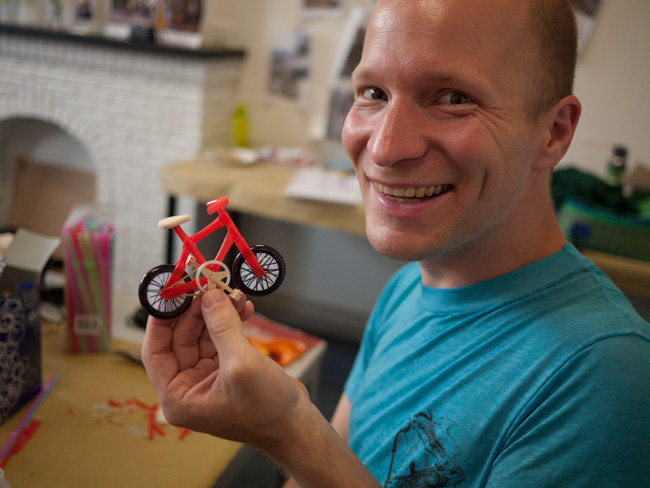 In 2015 December… Will came to Baltimore to make sets and props for "Negative Space.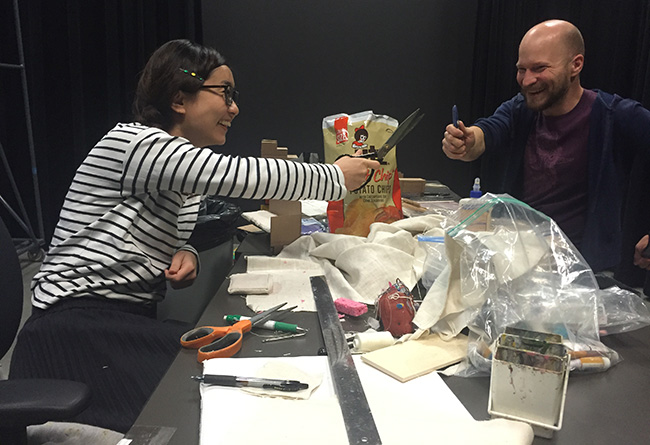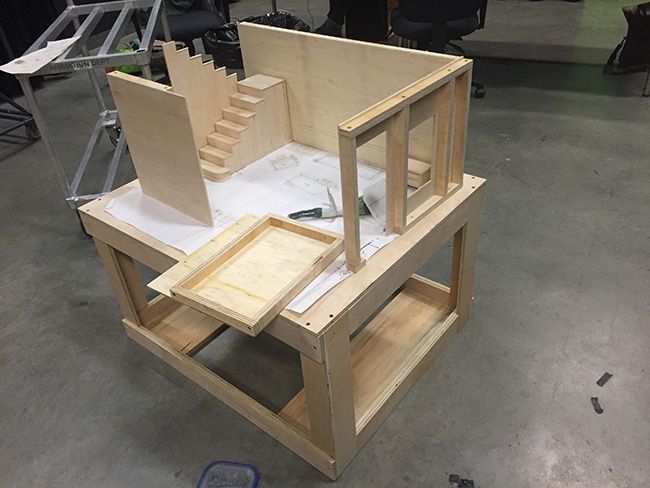 How special to have a friend to build and craft together wherever we go…