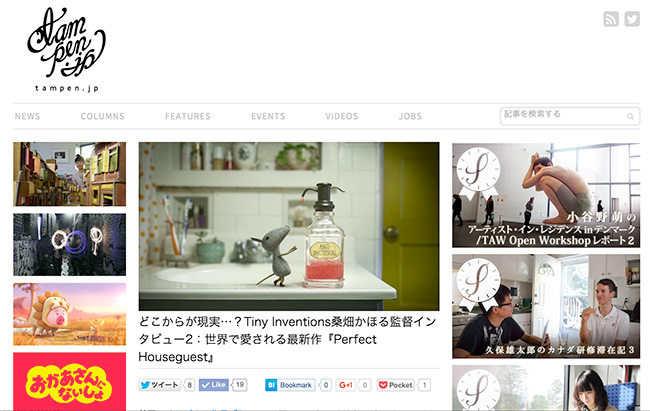 The Japanese Independent animation site called tampen.jp interviewed me with lots of questions. Due to the volume, it ended up splitting into two parts.
The 2nd part was just released online. Sorry, this is only for Japanese readers.
For those who have not read PART ONE
Thank you Amica Kubo for the interview!