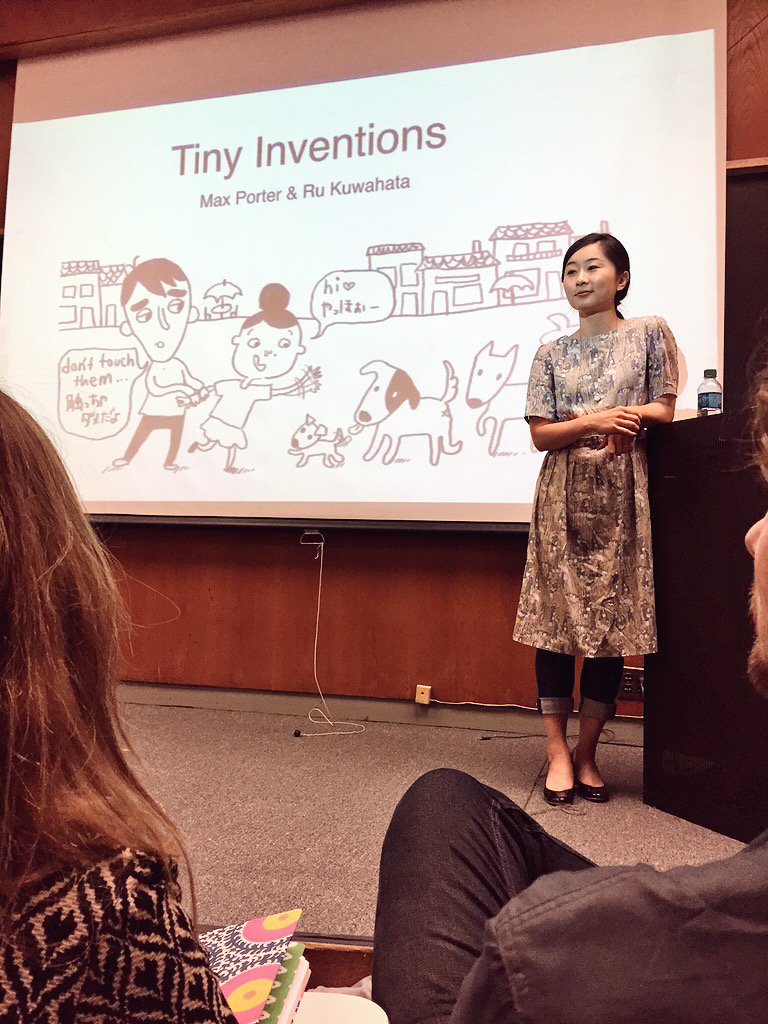 photo by @angelafanche
On Nov 5th (Thurs), I was invited to give an artist talk for the juniors who are taking 3D Core Lab course in the illustration department at Parsons New School for Design.
It was a treat to meet Liz Lomax who is one of the 3D core Lab course. Back in 2004, when I was a student at Parsons, she was teaching an elective, "3D illustration" course. The year I could have taken her class, Liz decided to take some time off from teaching due to her successful freelance career. Of course I was sad but she gave me some tips in photographing and which light kit to purchase, which I did a few years later and used a good chunk of 8 years.
After my talk, another instructor, David Bell showed me his dark, creepy, meticulous stop-motion film he's been working on for some years, which totally inspired me.
My mentor, Wendy Popp also stopped by and it was so nice to see her after 5 years or so.
Somehow 10 years passed by since I graduated. I think Ru-from-2005 will be happy where I am at now, and I hope I will continue to experiment and explore for the next 10 years.
Thanks to Caty Bartholomew for inviting me back again. Parsons Illustration students are truly lucky to have all these teachers who are not only awesome educators, but also amazing artists.