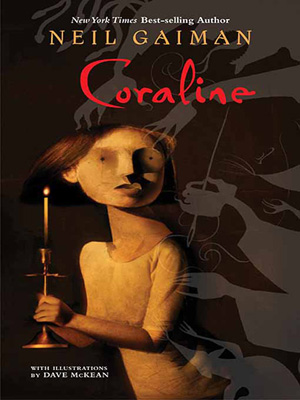 The Fifth Annual Pen World Voices Festival was held at the Cooper Union lecture hall last weekend.
The event was called "An Afternoon with International graphic Novelists.
The first lecture was by Neil Gaiman who wrote Coraline.
I've been a huge fan of his comic books since I was in college, so it was very exciting.
Mr. Gaiman was charismatic. He knew how to talk to the audience and entertain us.
It was so easy to imagine his stories because he describes the little details so well.
An hour of lecture seemed very short and I got lots of great ideas of how to motivate myself and how to get things done! Wonderful lecture.