Over the weekend was an intensive animation workshop with the MFA Illustration students at Maryland Institute College of Art.
Monday was a full day of crit. (Although most students were half sleeping due to staying up all night animating. Sorry.)
In middle of that was a lunch time lecture in the Lazarus auditorium.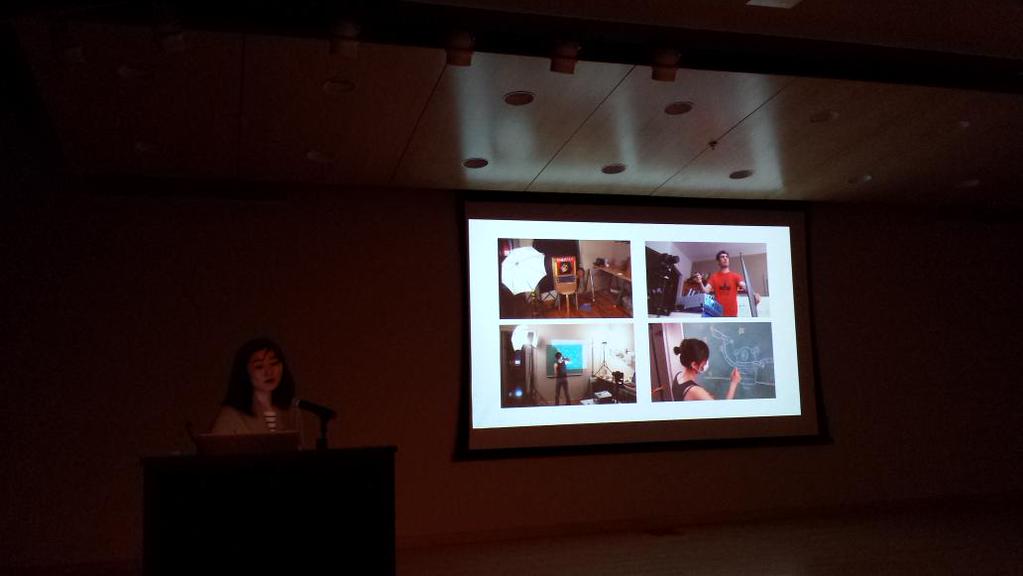 One of the talented students, Shreyas Krishnan made a lovely drawing of me. HOW NICE! I always draw people but I don't get many people drawing me, so that made me extremely happy.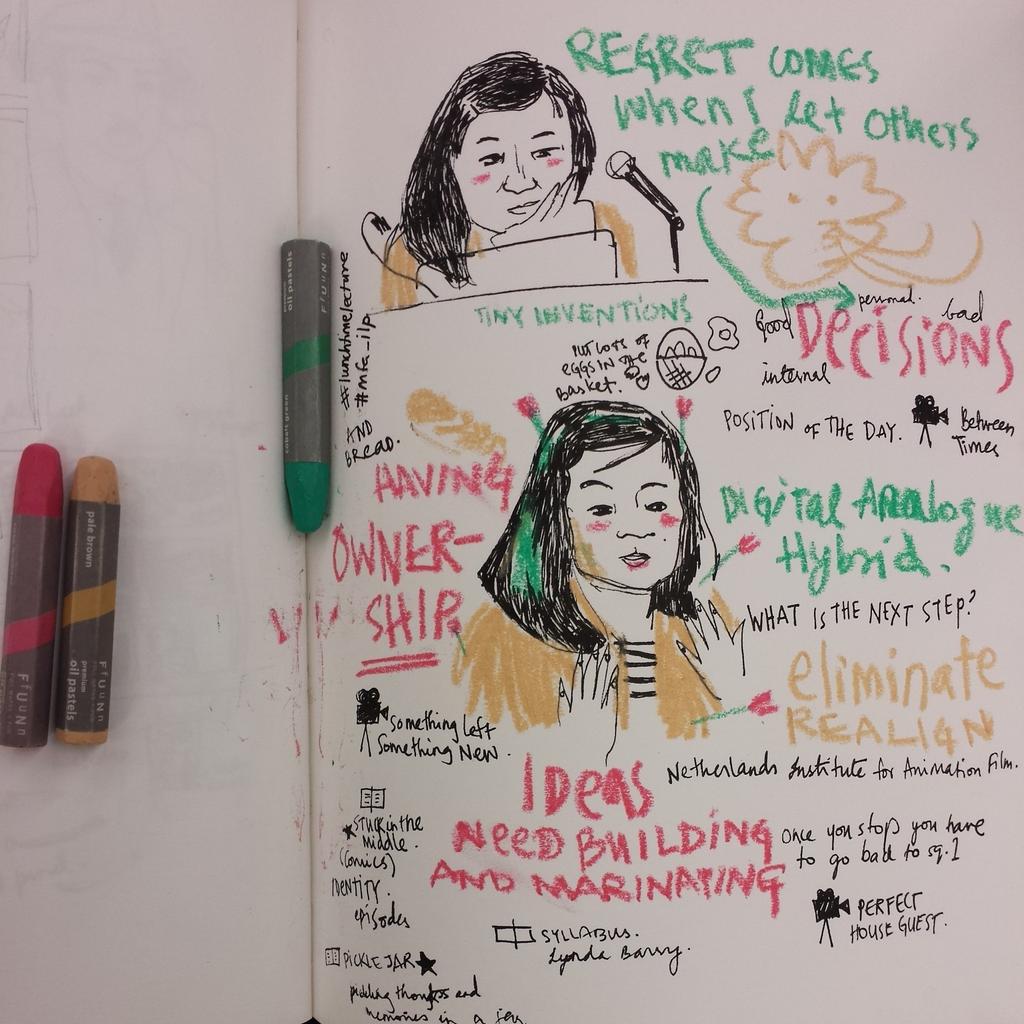 MFA Illustration was tweeting during the lecture and I only read them at 7pm, after I went home and did some work. Made me think…maybe it's about time for me to get a smart phone so I can interact in "real time".