On our return trip from Kosovo to Baltimore, there was a 12hours layover in Ljubljana, Slovenia. After traveling all night long, we arrived at Ljubljana airport at 7am. Igor Prassel from Animateka International Animated Film Festival said that he'd give us a tour of the city. HOW NICE!
Pre-Kosovo, I looked up Ljubljana. In most Japanese tourist sites, the city was described as "straight out of fairly tale" so my expectation was high.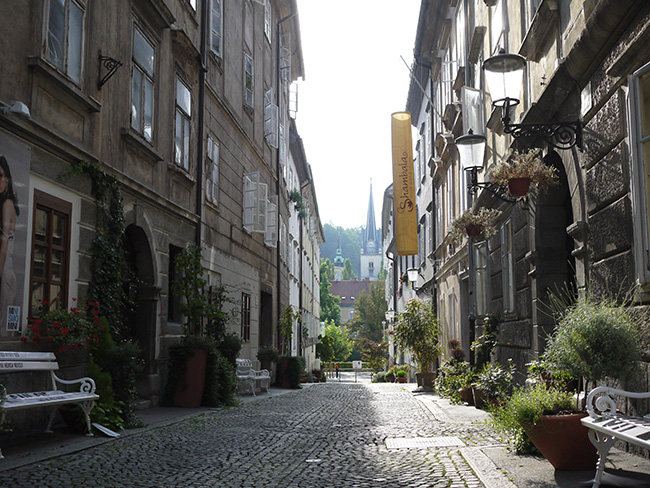 And it was! Just so charming! Everywhere you look, there are so many statues and decoration along the wall. Slightly out of the central area, the city became an interesting mix of decorative buildings and Soviet-influenced block buildings.
I must say, their public trash system was as good as Germans. Highly organized, systematic and clean. Bravo!
Igor knew the in-and-out of the city so well. We walked from touristic place to park, industrial area, market, museum, shopping strip, etc etc ALL OVER!
Our absolute favorite was Metelkova, a cultural center that used to be military barracks. You can spend all day just looking.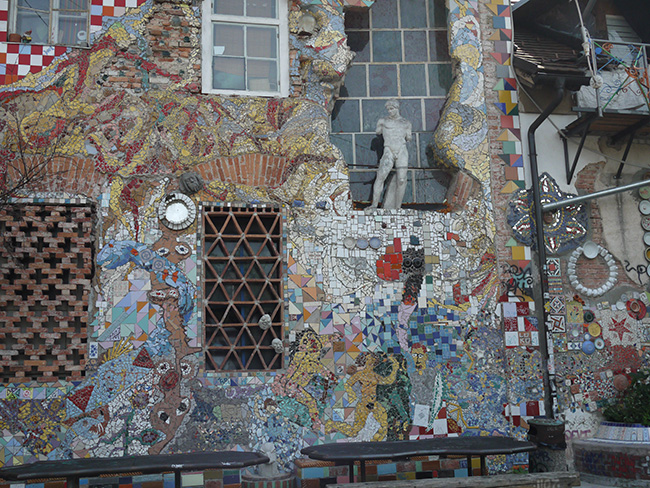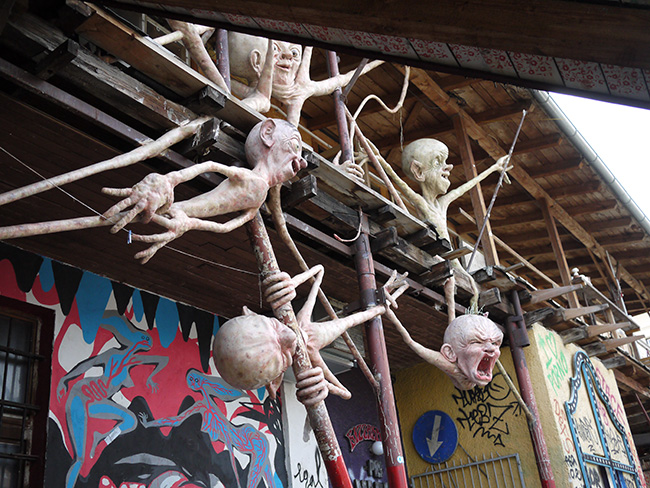 During our stay in Kosovo, Igor remembered me saying that I like trying out sushi in foreign countries. So he took us to kaiten-zushi (conveyer belt sushi restaurant). I must say I was a bit skeptical but at the same time, Igor is a highly cultural person so I knew it wouldn't be bad.
IT WAS REALLY GOOD! The rice tasted really good, the variety was pretty good, price wasn't so bad. All and all, I was impressed!
Igor's 7hours grand tour was superb. It didn't matter that we hadn't slept all night because the city was mesmerizing. Next time, I'd like to have a few more days…
It was such a treat. Thank you Igor!