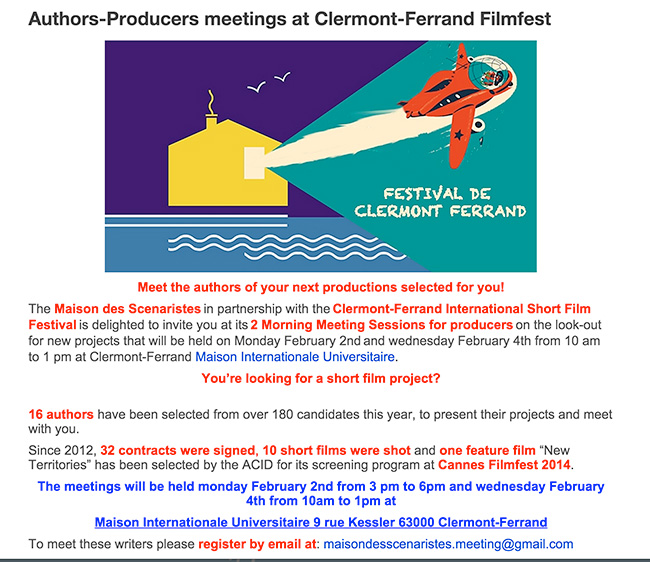 The competition was called –short to long– and we had a script for our next short film, and a 1 pager for our feature idea…so why not submit!?
Luckily, we were one of 16 treatments that were chosen out of 180.
So, I am going to Clermont-Ferrand Film Festival to see if there's any possibility of finding a producer /production company. Wish me luck
If you're attending, see you there!