Usually, there are handful of puppets who auditioned and didn't make it in the film.
These two are inspired by our friends from the residency in the Netherlands. We were originally thinking of fabric made puppets. Eventually we went with CG characters w/ clay texture.
Still like the design & texture a lot. Maybe one day they'll show up in something. Until then, they'll be hanging on the wall.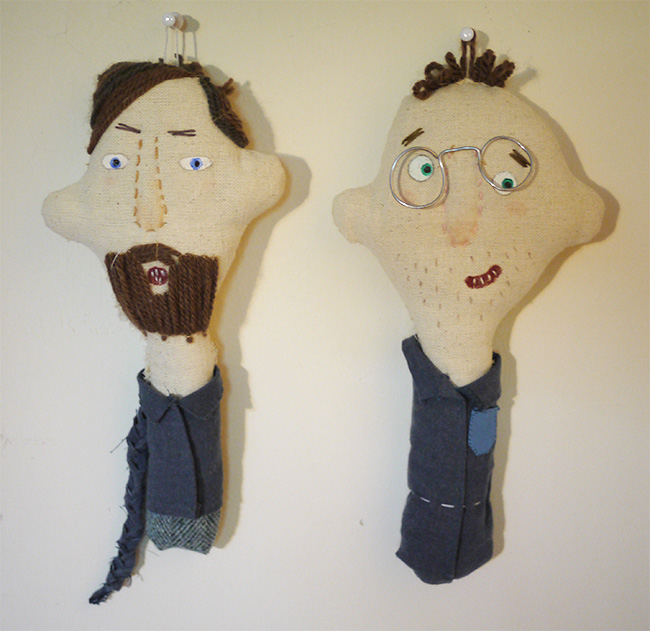 There are two more puppets that got eliminated…I need to find them.