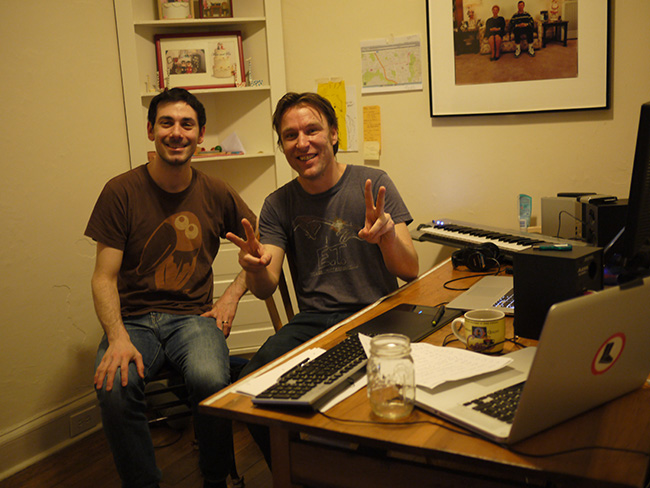 This is what was happening at 3:30am last night. Bram is here to work with us in Baltimore!
We're about to watch our first rough cut together. All the elements (picture, sound, music, vo) are IN!
What a long journey it was to get to this point. There's lots of snow outside and another set of snow is falling on the ground. But inside this apartment is super hot with passion & intensity.
We still have the next few weeks to finalize the edit, fix some shots, color correction, sound mix…etc etc the list goes on, but it really is the final stage of the production! One last push…!