Throughout the production, several wonderful actors helped us out to figure out the direction of the voice over for "Between Times". Every recording brought us closer to our vision. Towards end of the year, we realized we needed to push ourselves one more time for a search. Our distribution agent for "Something Left, Something Taken", Georg Gruber from Magnet Film recommended this wonderful German actor, Petra Schmidt-Schaller. When I received her audition clip, I fell in love.
Our amazing composer / sound designer/ sound engineer, Bram Meindersma travlled to Berlin for the VO session. He's been working with us since the animatic stage ( about 2 years ago). He quickly made a DIY sound recording room at our reliable friend, Fons Schiedon's apartment in Berlin.
When we joined Skpe, something mysterious was happening.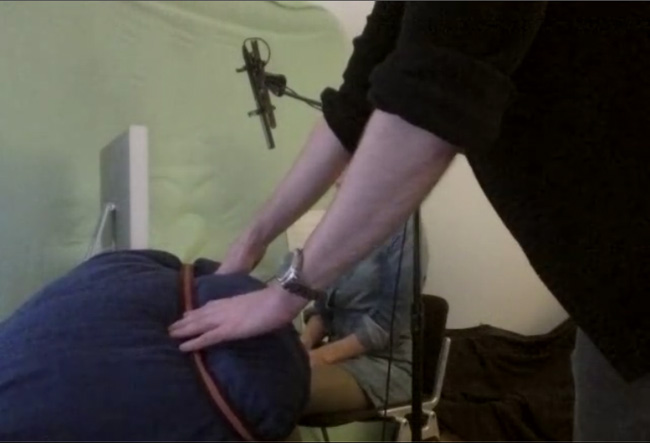 Fons & Petra laughing. Off screen, Bram laughing.
Max & Ru puzzled.
Fons swung the laptop for us.
On the other side of the blanket cave emerged Bram.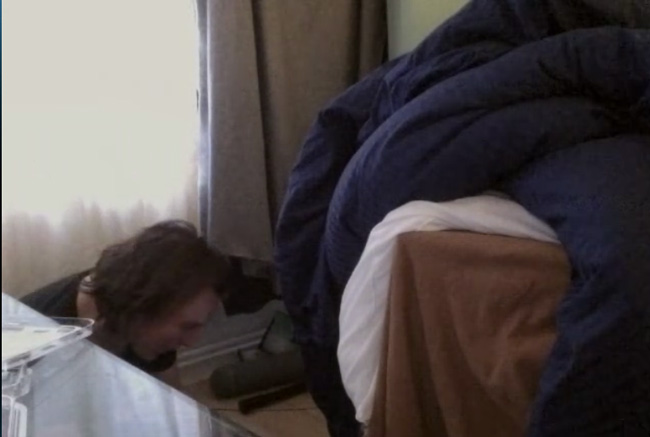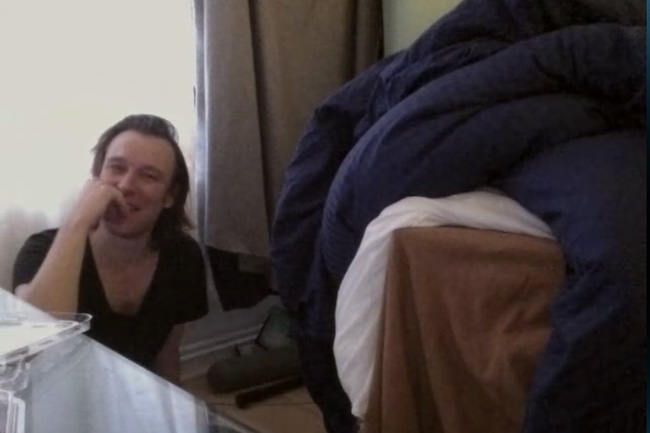 How nice of Fons to make a cave for Bram!
No, that is a joke. Bram didn't want his laptop fans to be recorded. Since Baltimore was really cold that day, I was slightly jealous for the cozy and warm looking cave. But when I saw Bram emerge with sweats, I felt rather bad. But he's a trooper. Recordings came out wonderful.
Here's the Berlin Team!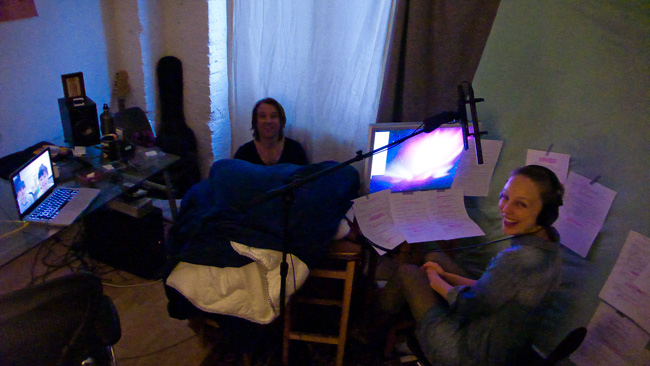 *photo by Fons
Here's the Baltimore Team!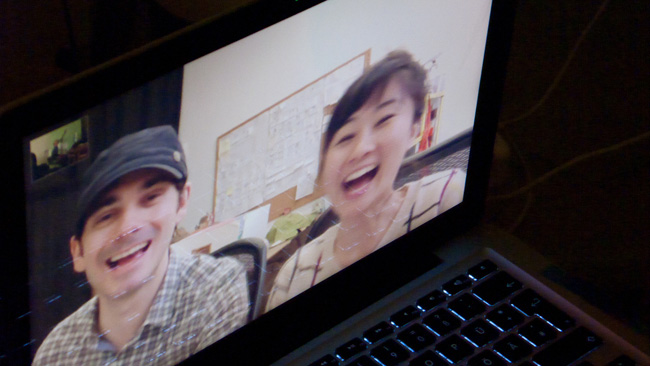 *photo by Fons
Petra was amazing as we assumed. She brought so much charm, emotion and drama. Cannot be happier.
So finally…we found our cuckoo clock *smile*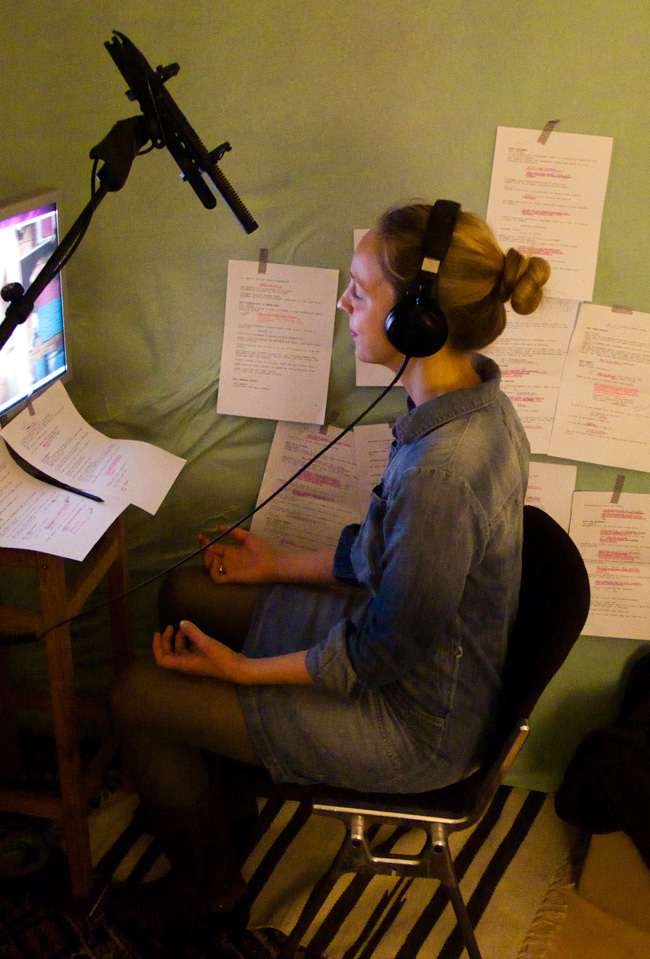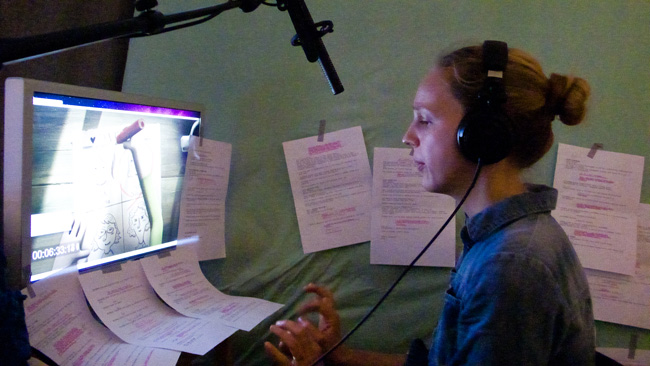 *photo by Fons
Max and I are in middle of editing the voice with pictures. It's been difficult to edit because every take is so nice. I often catch myself watching, not editing. 16 more shots to composite, lots of fixes to do but we're getting there. We'll be having Bram in Baltimore in a month to work together. How exciting…… !
Thank you Petra, Fons and Bram! It was such an energetic, fun and inspiring session.