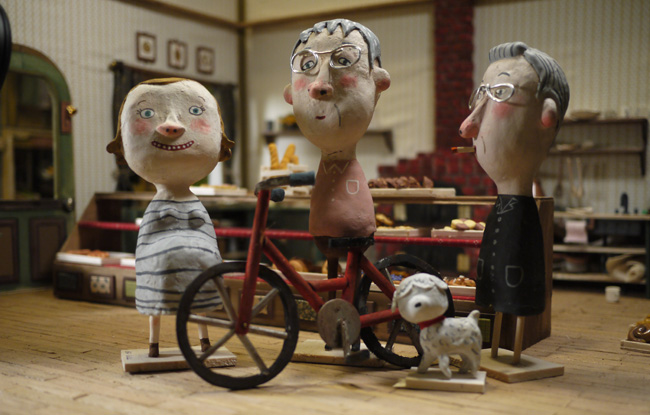 Since the film takes place in a town, we needed a few more background characters.
Most of the characters are based on our friends in the Netherlands. Now that we no longer live in the Netherlands, we realized that this film is becoming a little memory capsule for us.
We were happy to make more bg characters because it meant that we can add more friends that we made there.
From left is Urte, a very talented animator who is now 8 months pregnant. Ton, the director of NIAF who will ride a bicycle and perhaps eat cookies. A man with two white dogs (the second dog will be digitally duplicated) who walked in front of our apartment everyday.
*Arms are missing because I am reusing the same arms in CG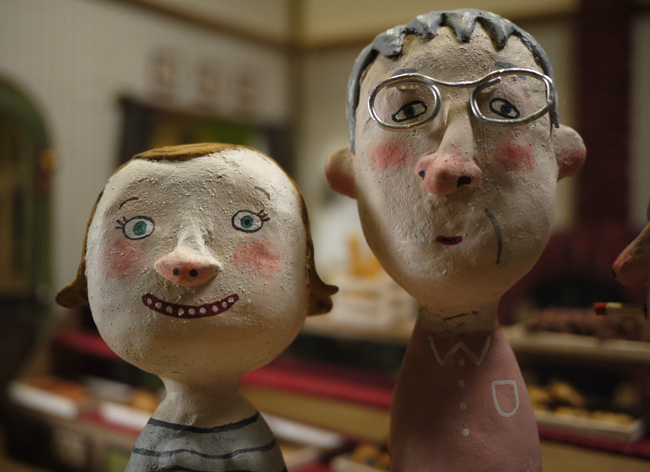 It feels like I made my Netherlands in miniature and brought them all to Baltimore.
In a week, we'll move to a new studio space. A lot of work to do but SUPER EXCITED. I think all the characters will be happy there.