I've noticed that it's been awhile since I posted work-in-progress from our new film.
Are we even working on the film? Yes we are. In fact, working VERY hard!
Since September, it's been mainly character animation in Cinema 4D.
We are happy to say that 95% of the film is animated!
But it looks like this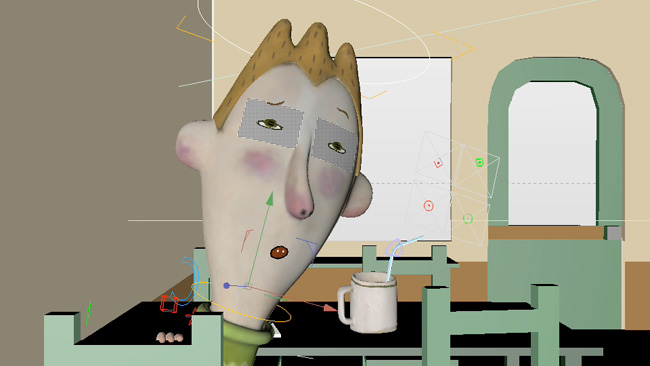 We call this "Film Puberty". It's this awkward, middle stage that you don't want to show to anybody.
Remember when you were in middle school and you just wanted to hide out in your bedroom?
As you can see, without the texture, final render, background and atmosphere, it doesn't feel right.
With all the rig controls (colorful boxes, arrows and lines), the scenes feels so mechanical.
In a way, the animatic stage had more emotion.
So we have 13.5 minutes of this awkward and cold stage of the film.
That's why I haven't updated anything.
And this is how it will look.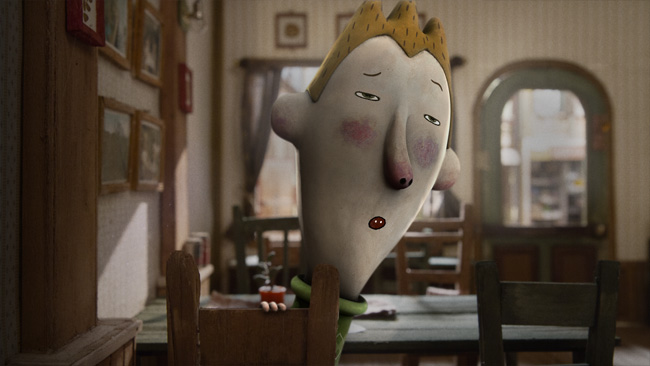 Another one.
Before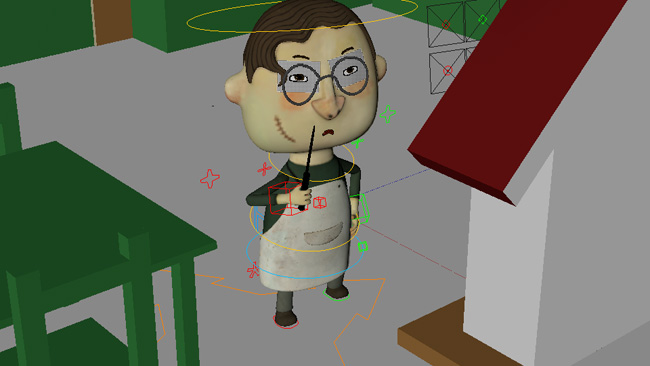 After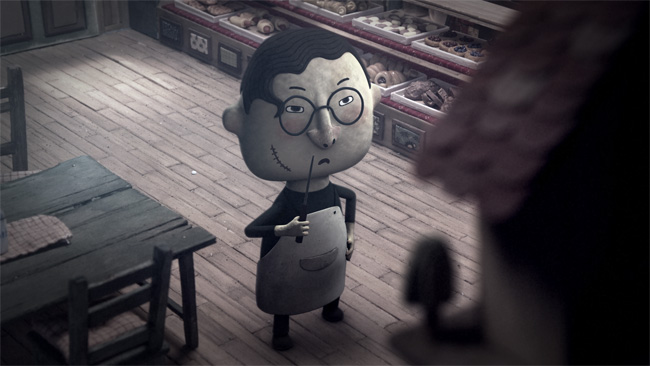 Max has been working on the final lighting, rendering and compositing and sequences are starting to look like how it should be.
I will be back on making the last 3 sets next week. I've been in front of the computer for the past 6 months that I'm excited to be back on working with my hands. Soon enough, we'll pass the puberty stage and have more mature parts.