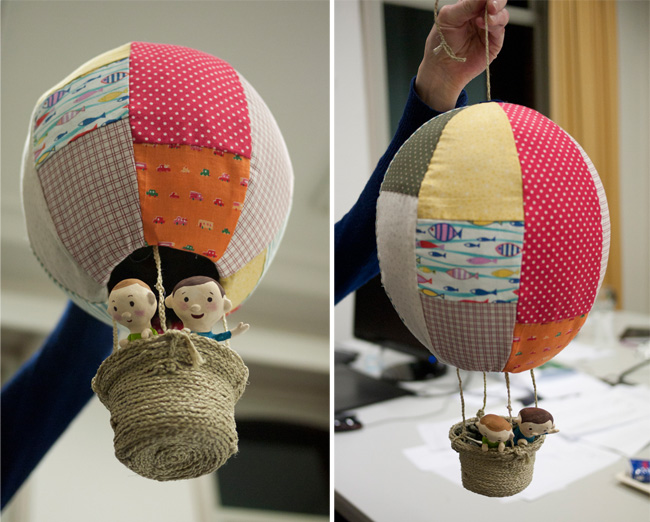 My friend, Ayumi, had an idea to craft an air balloon for his son, Taro. Somehow, I got obsessed with this idea and made an air balloon! She has been a wonderful and supportive friend in the Netherlands so I wanted to make something to thank her.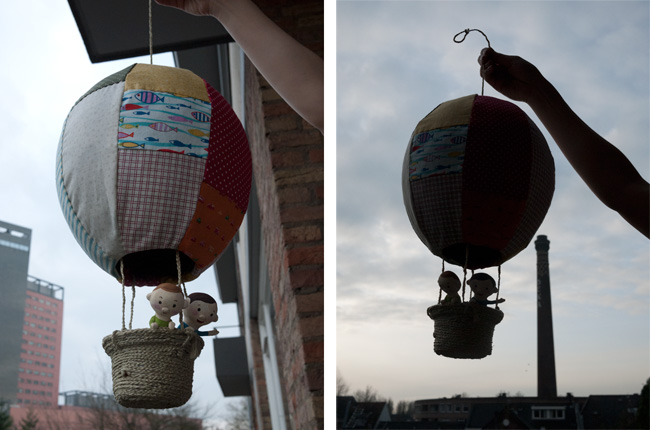 Flying all over Tilburg.
Since I finished making the air balloon right before I left Holland that I didn't get to see Taro's reaction. Thankfully Ayumi took pictures and sent them to me.