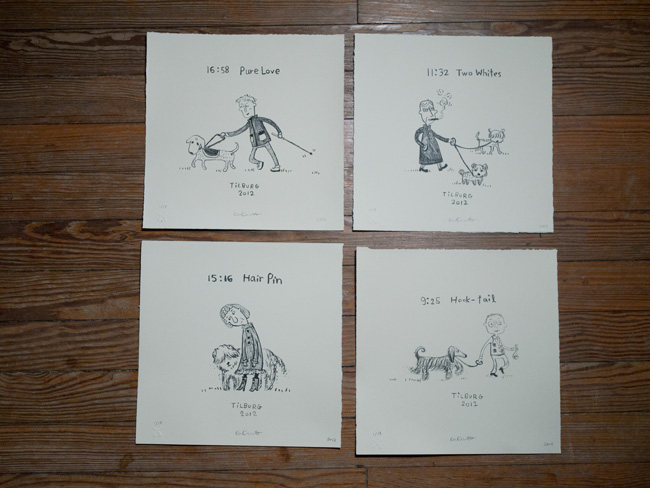 Max and I said good bye to The Netherlands Institute for Animated Film and arrived in Baltimore, USA. It was sad to leave the Netherlands but we left with lots of fun, art, friendship and experiences.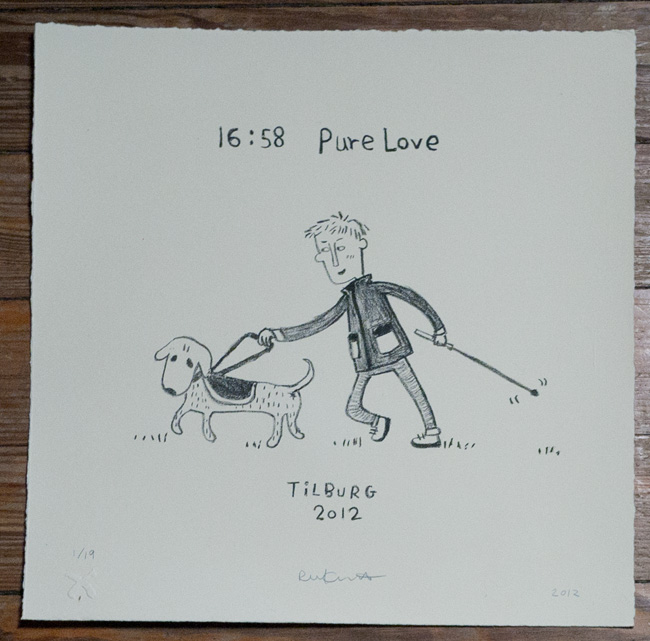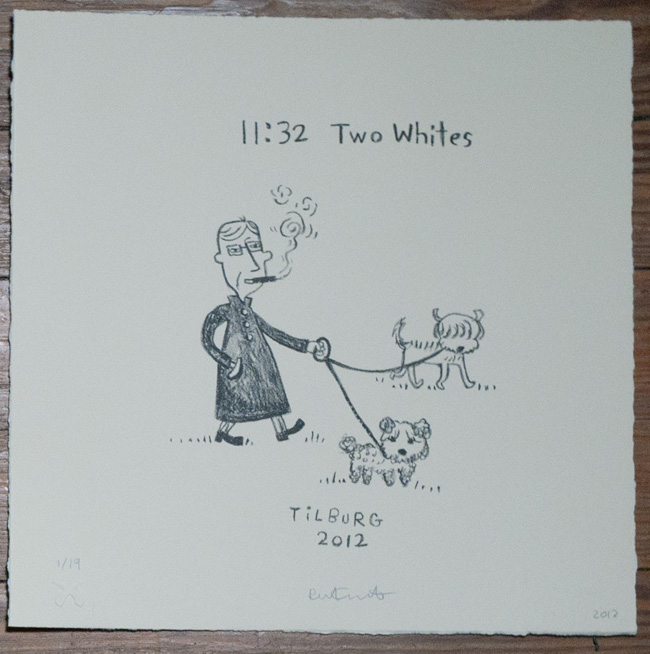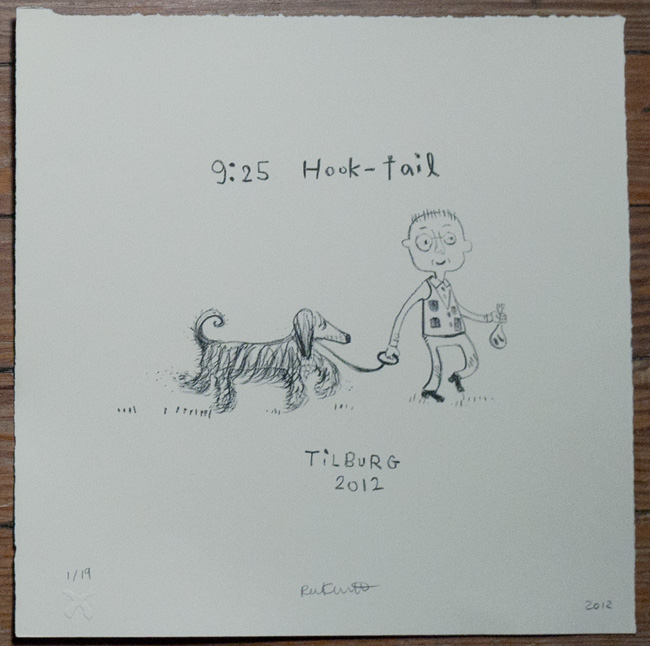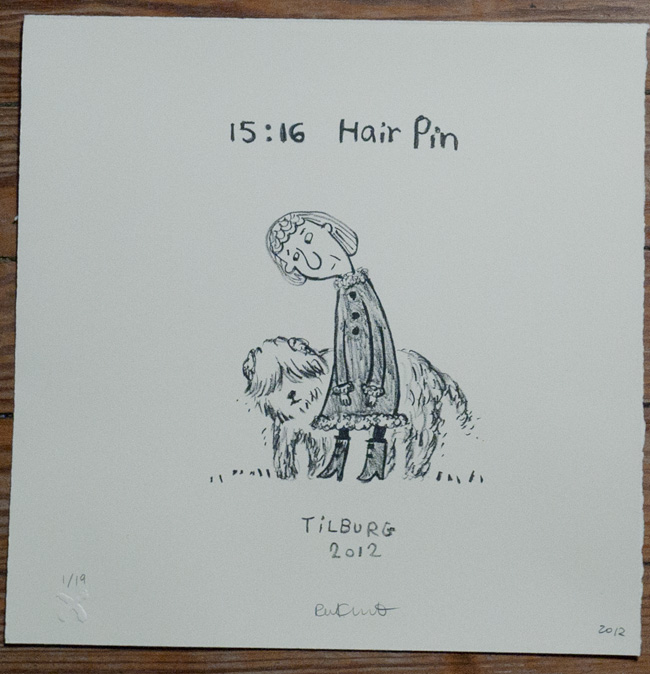 When we visited North Dakota University for a lecture back in November, the print master, Kim Fink, and I started a project of 4 lithograph prints. They are dogs that I stalked from the window in Tilburg, The Netherlands.
Thanks to Kim, I received these wonderful prints on the last day of the Netherlands. Phew, right on time!
Another animation resident, Frauke, was taking pictures of this man with two white dogs. He passed in front of our apartment about 4 times a day, rain or shine. So we started taking pictures of all the dogs that passed by us. Some have strict time schedule, some lose, some used as smoking break. These dogs brightened our days.
Yes, we were stalking. I am not sure if they know. I hope they don't.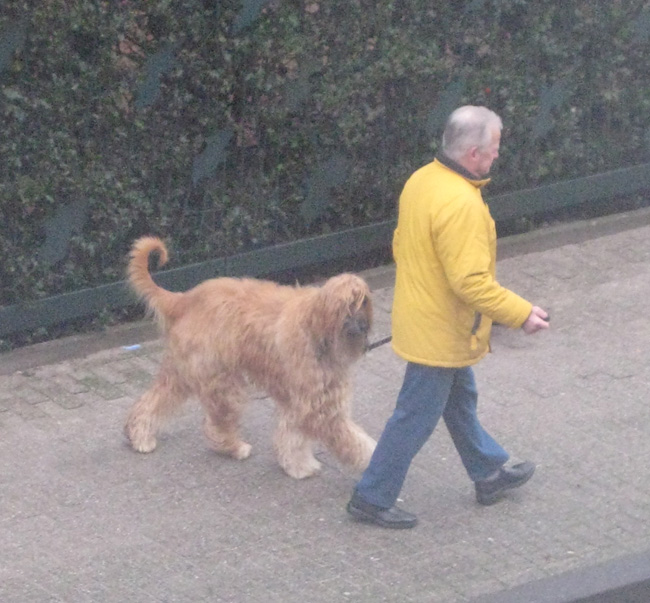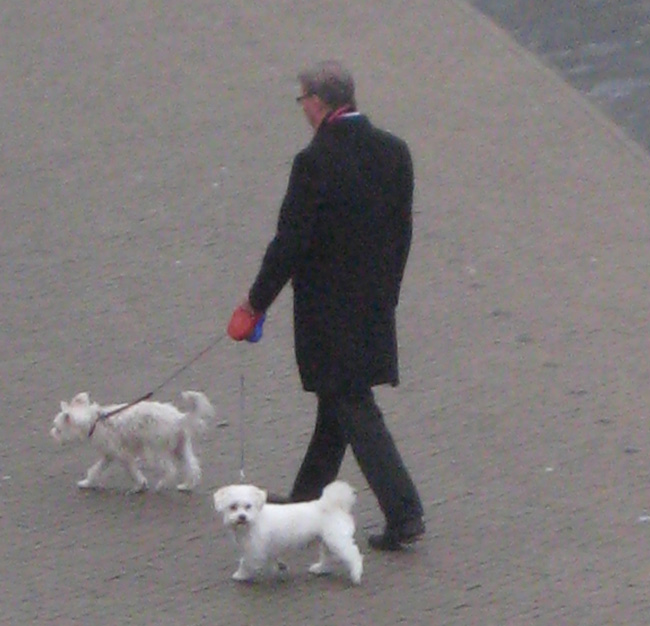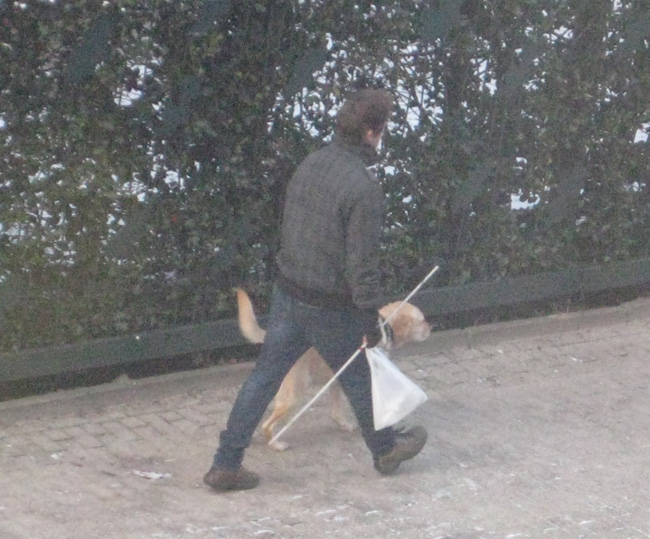 *Pictures are a bit blurry since I took them from 3rd floor looking down with zoom.
Since the summer, we stopped seeing the man with two white dogs. The dogs are still well but it's his wife who takes the dogs for all the walks.We are not sure what happened to the man but one theory we have is that he is visiting his long-lost daughter in Australia for a few months since she gave a birth to his grand-child.
We will miss these dogs and all the lovely things in Tilburg.
Good bye Tilburg, good by 2012.
We hope 2013 will be as fun, exciting and productive as 2012.