Monthly Archives:
November 2012
Japanese weddings are carefully scheduled.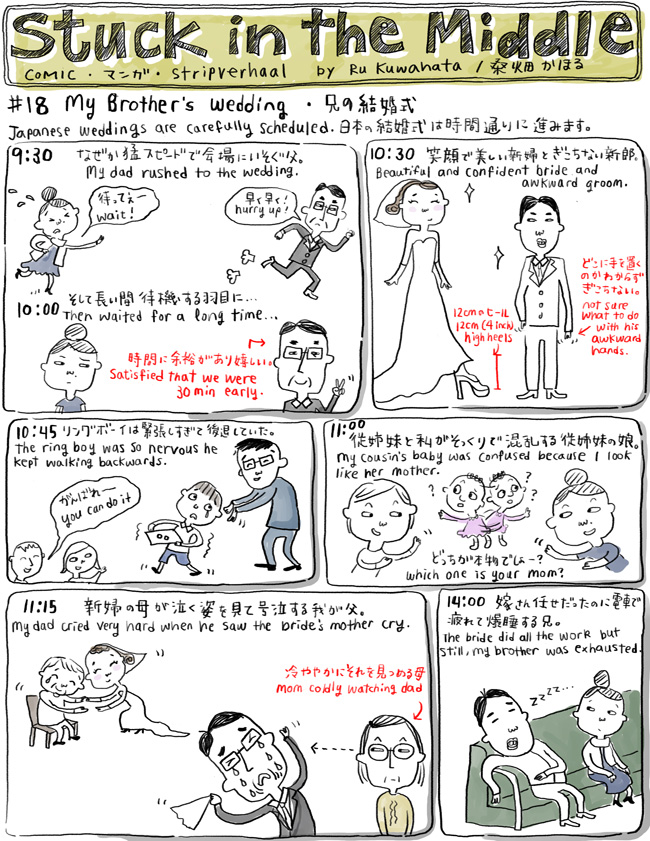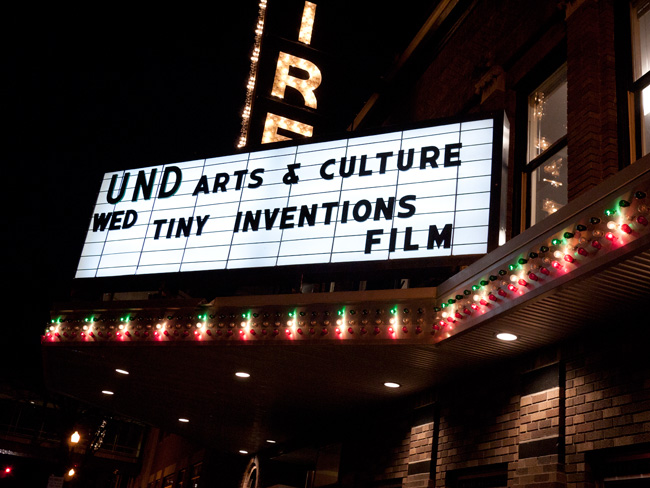 We visited North Dakota University in Grand Forks, N.Dakota from Oct 23 to 25 to be part of the university's art conference called "Binary Inventions: Arts and Culture in the Digital Age".
Getting an invitation to talk about art and to meet new people is special.This is definitely our favorite part of being artists. Thank you Professor Joel Jonientz for contacting us and being a great host in N.Dakota.
Before this trip, I had only visited both coasts in the United States and was very curious to see middle America for the first time.
A huge bonus that came with visiting North Dakota University was that they have a print shop called Sundog Multiples led by a print-making master faculty, Kim Fink.
They wanted us to create a litho-photograph to present at the closing gallery and sell half of the prints. How can you say "no" to such an opportunity? I have not had any chance to do prints since my studies.
Here are series of Kim printing the image we prepared.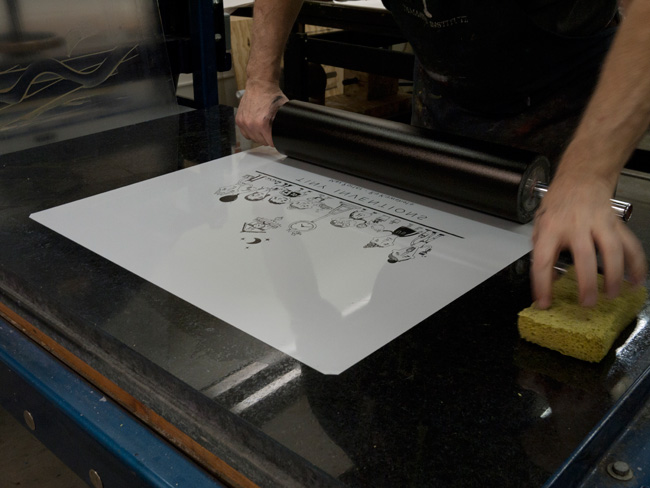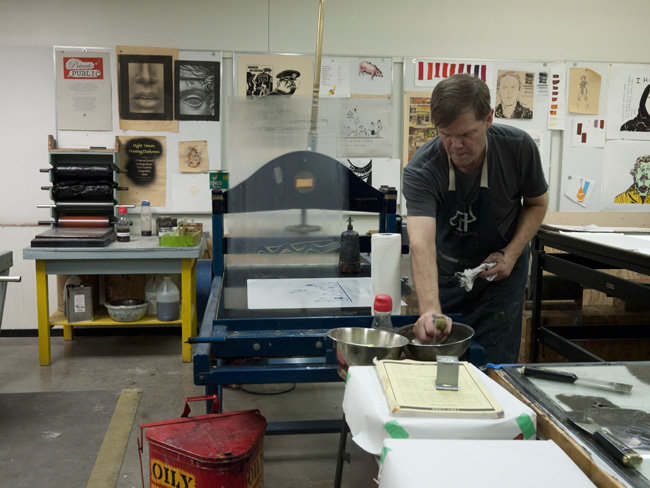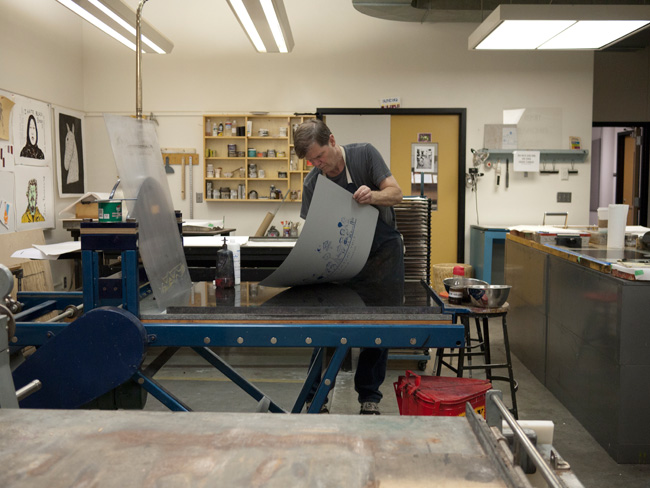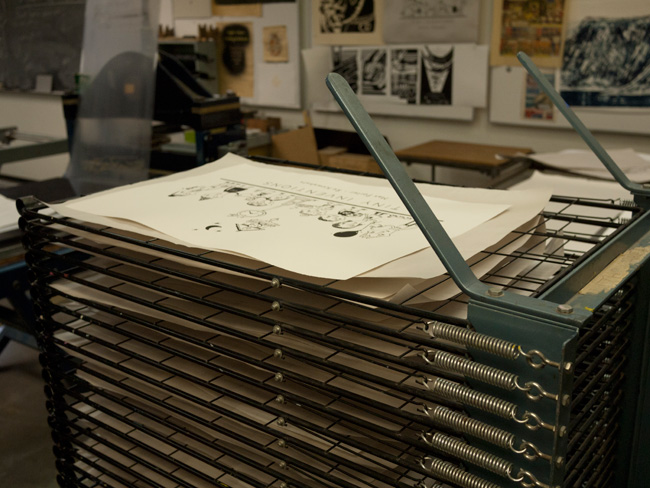 Kim printed them so beautifully!
Then we got to sign them.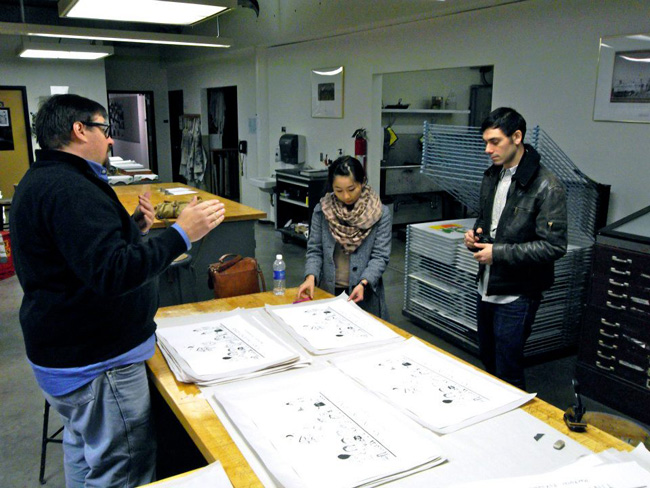 (picture by Kim Fink)
We have 3 extra prints. We haven't decided what to do with them but we're marinating some ideas…
The schedule was packed. Lecture in an auditorium and guidance sessions with both undergrad and grad students, panel discussions, gallery closing ceremony, etc. Combined with my jet-lag, sometimes my mind floated away. I hope I was present enough.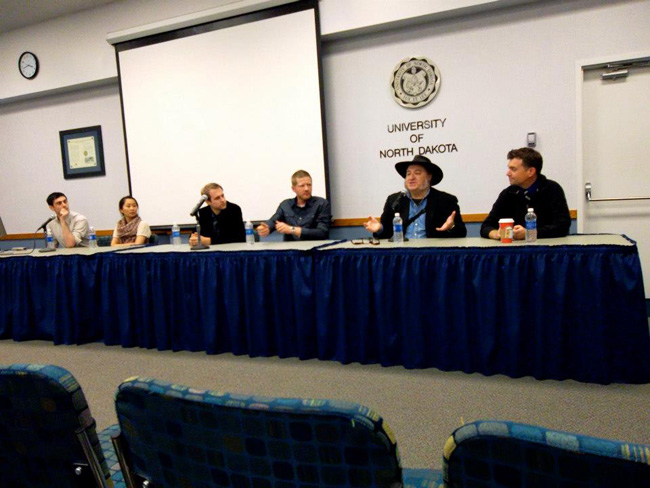 (picture by Kim Fink)
The panel discussion was interesting. There were a total of 6 people who were invited.
From left, Max and me.
Keith Kirchoff, an experimental music composer and pianist.
Erik Beehn, a mixed media artist who was trained in print making.
Andy Ihnatko, a technology writer.
Greg Wyshynski, a sports writer
Perhaps with my jet-lag and being overly excited about everything that was going on, I totally forgot to take any pictures and there are no images of our auditorium lecture. But we did do our auditorium lecture.
On top of our regular lecture, we added 15minutes of behind the scene from our new film that's in production right now.
We cannot wait to add this film into the full lecture…. (next fall, it will happen)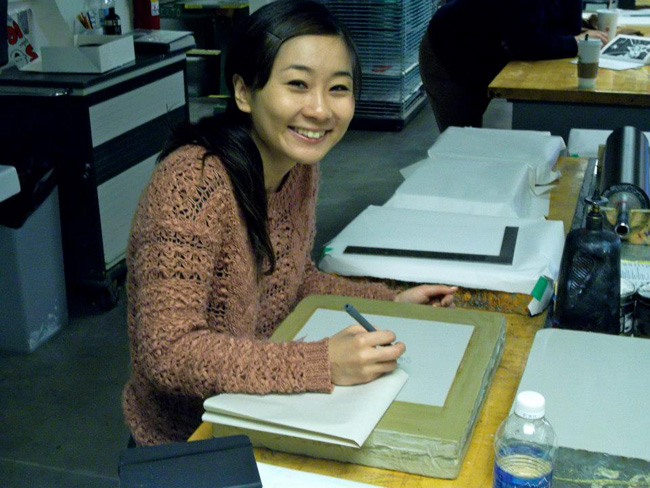 (picture by Kim Fink)
Kim with a very gentle voice, motivated me to do additional litho prints directly on the stones.
This will be somewhat an on-going project with him. I've done 4 drawings which Kim had already printed 1. It will go with a text and maybe turn into a small book. Super excited…. (blog post about this sooner than later in the future)
Thank you North Dakota University!