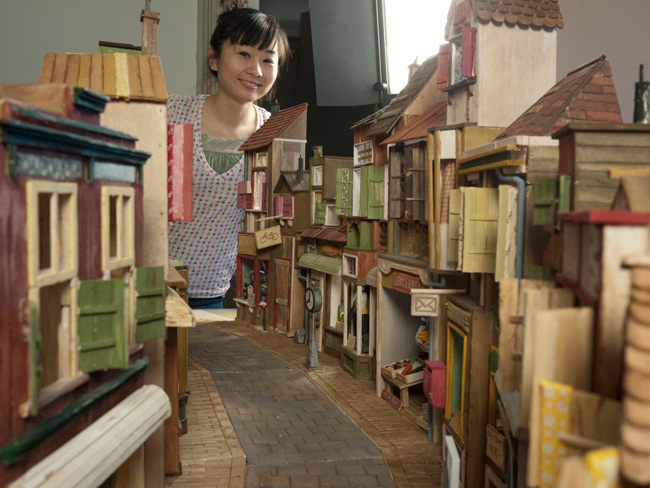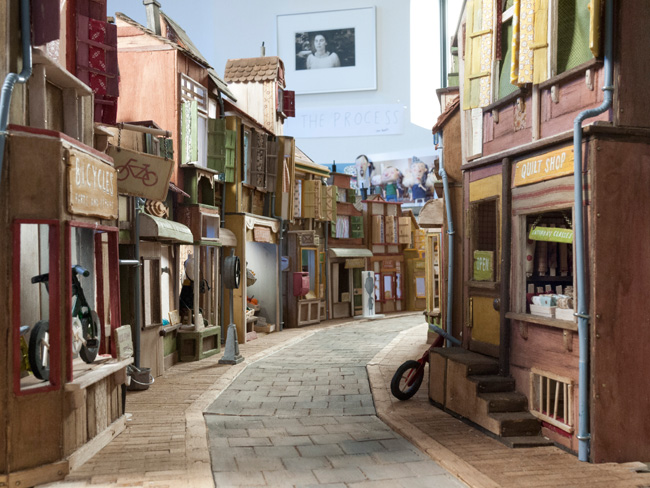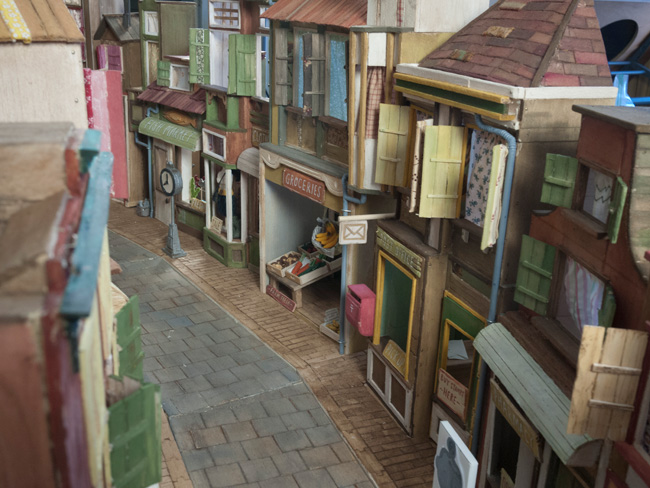 We finally finished the village for our short film.
This took about 5 weeks in total.
There are still a few more things to do but the final touch up needs to happen in Baltimore.
* There is a way to fold all this and turn into a smaller package. Another blog post to come…
Let me show you some details.
Here are some shops that have the most screen time.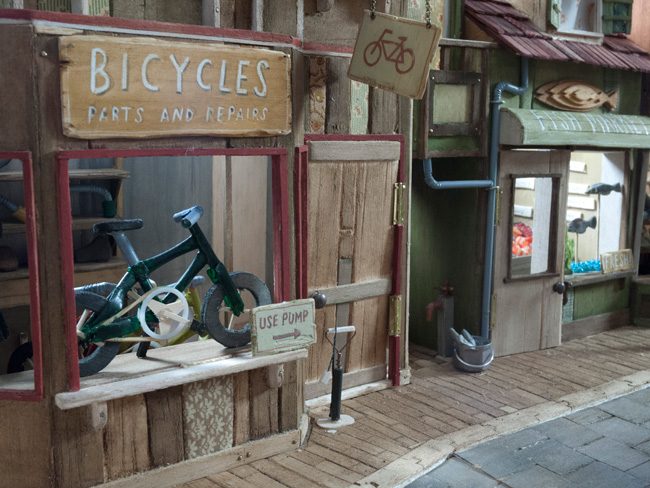 Bike shop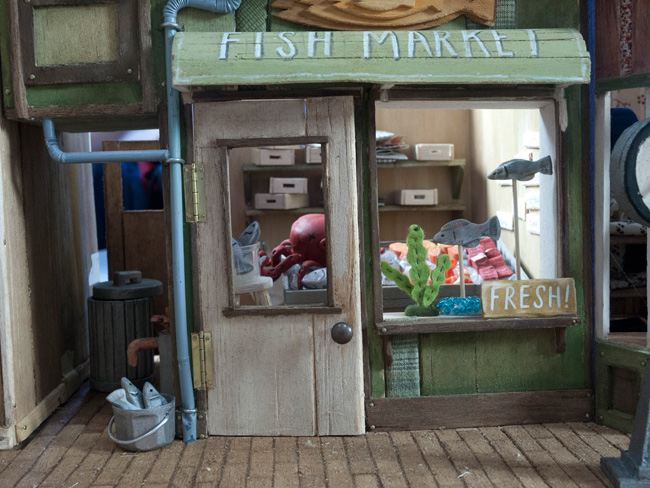 Fish market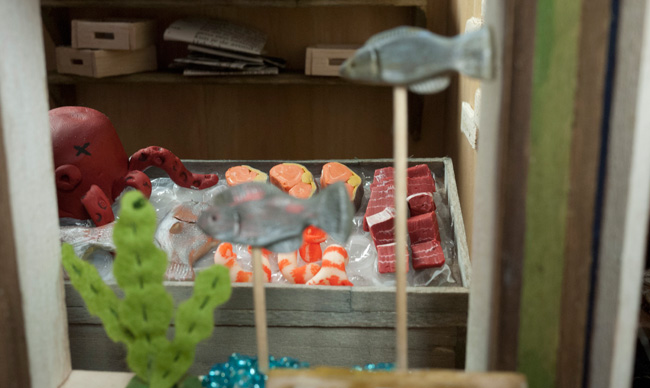 Close up of fish market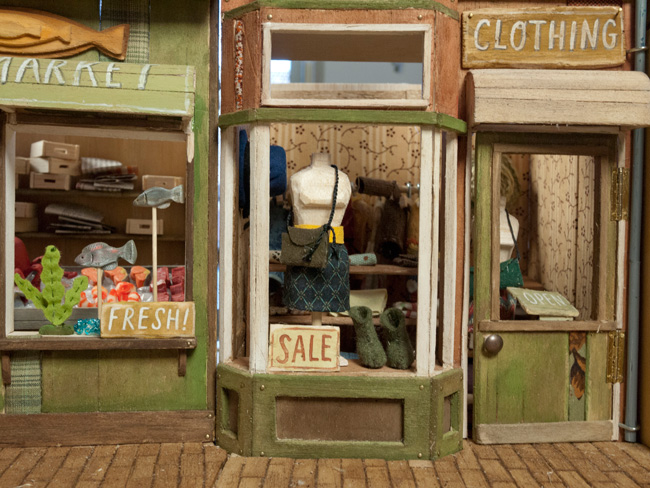 Clothes shop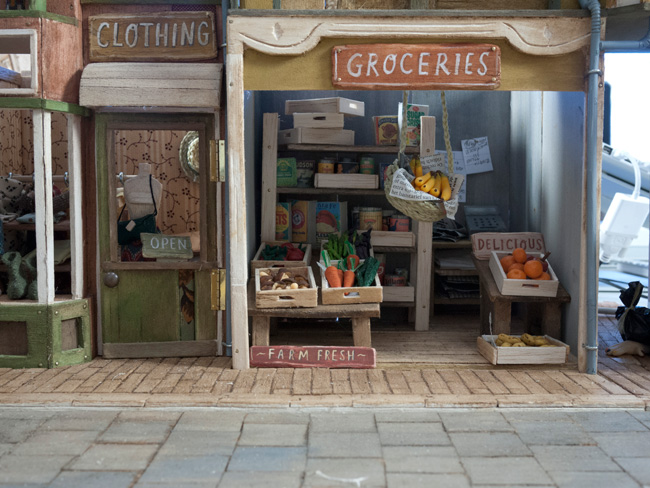 Groceries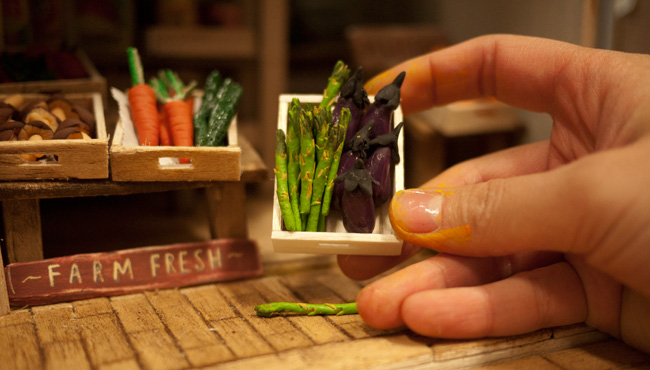 Close up of veggies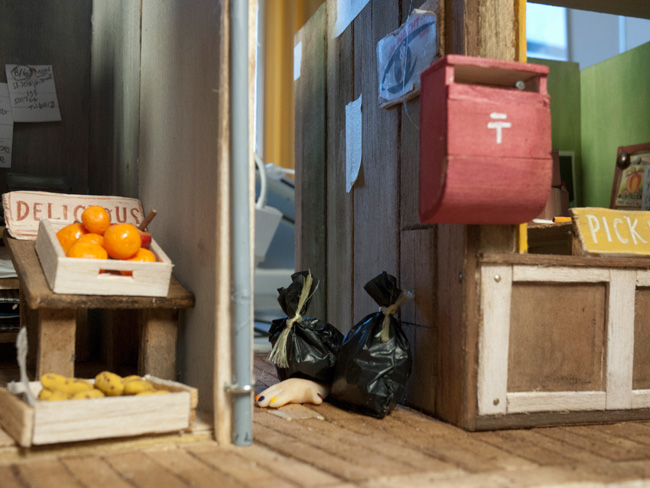 In the alley way is a night club "De Nacht" which exists in Tilburg.
This is for Dexter fans out there…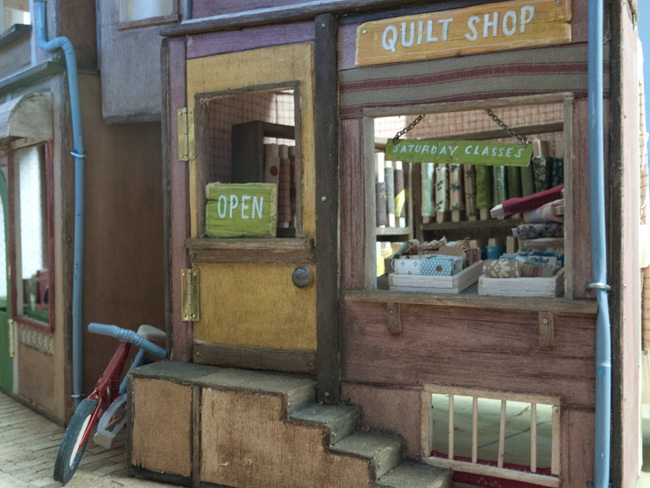 Quilt shop. Also exists in Tilburg called Quilt it & Dotty.
It's a lovely shop that inspired the bakery.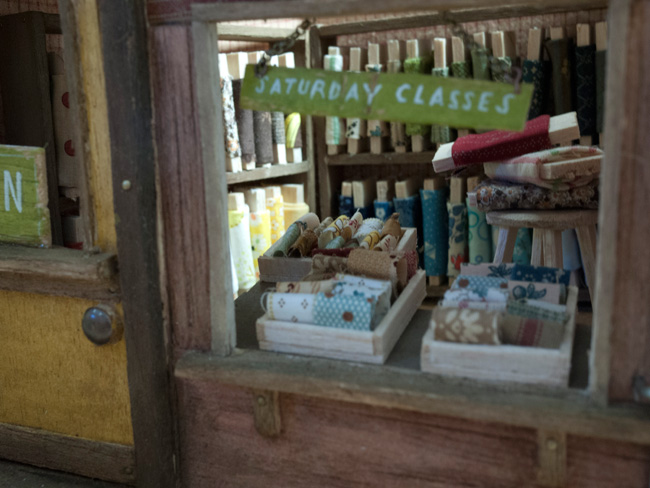 Close up… 95% of the fabric was purchased there. Everything there is so cute and lovely.
Here are some pictures of us working.
Our great friend, Will Krause came to Tilburg for a few days and he helped us out making some bikes and bike parts.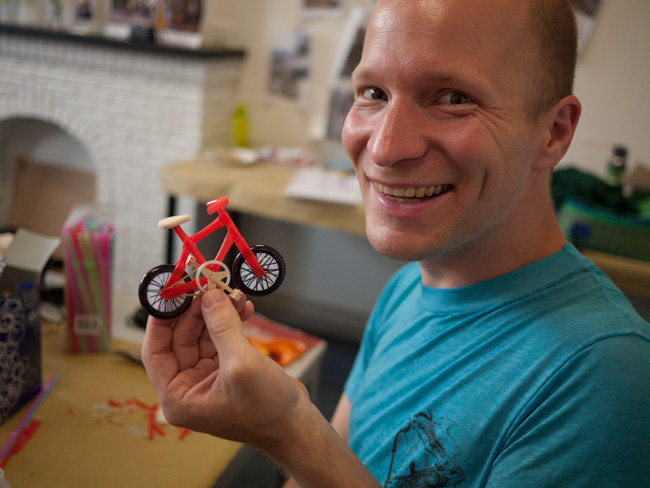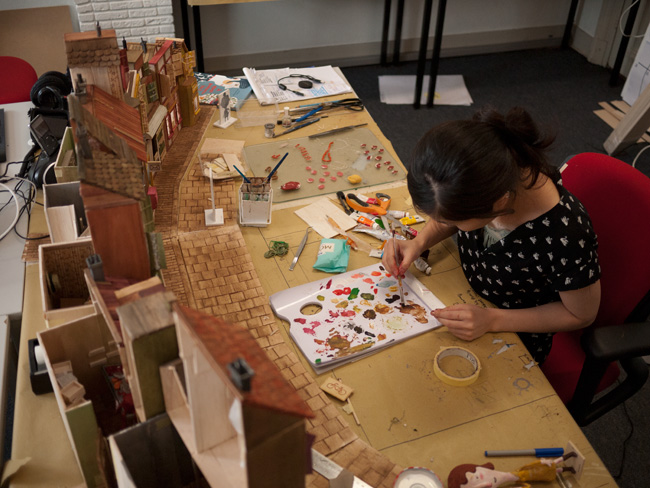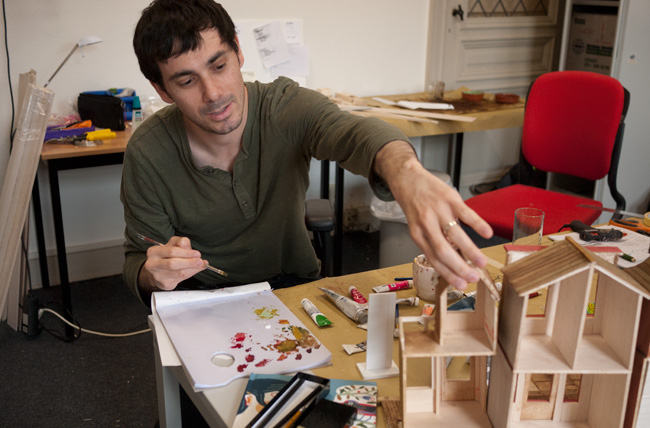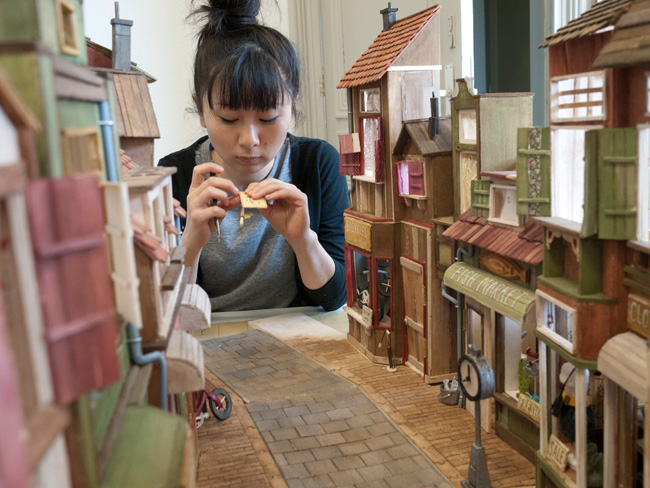 Let's walk through "behind the scene" of the construction.
Phase 1
April 23 (mon) to May 7 (mon)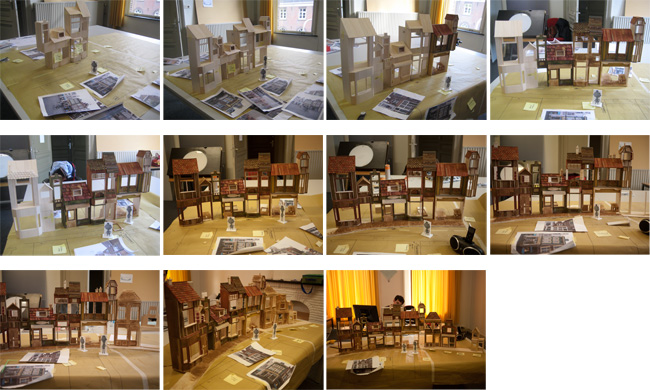 One side of the village. The construction and color scheme were figured out.
Phase 2
May 14 (mon) to May 22 ( tues)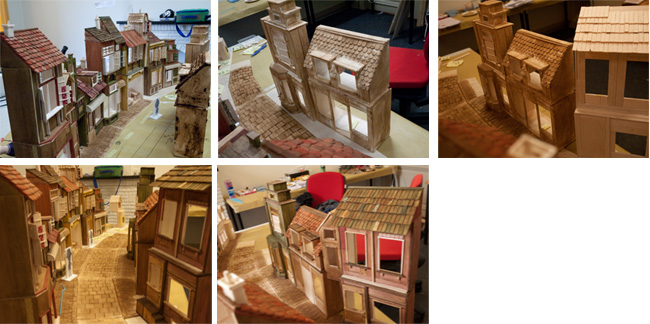 The other side of the village.
Phase 3
July 8 (sun) to July 22 (sun)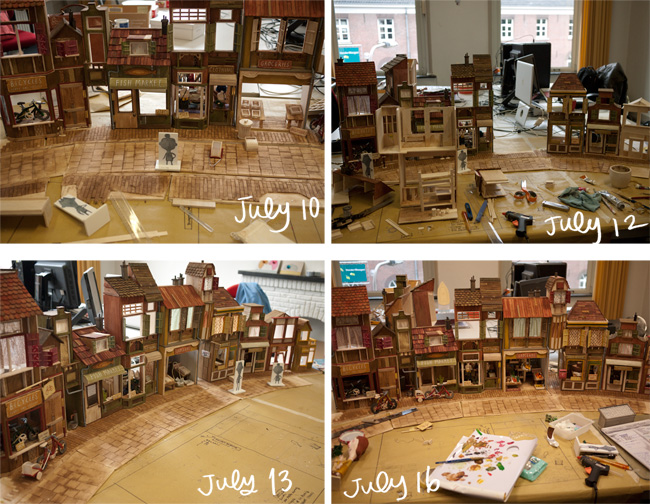 All the details were added here. It's the most fun part of the set building!
PREPARATION



It's important to keep all the pieces organized!
More organize = efficient = speed = EVERYTHING IS DONE!


In order to "age" the village, we experimented with "used coffee". Luckily everybody at NIAF drinks coffee all the time that I had unlimited supply of used coffee.
I love how it smells good, looks great, and cheap.


Roof and tiled floors were super tedious.
I cut up so many little pieces then they were assembled back into a big piece again.