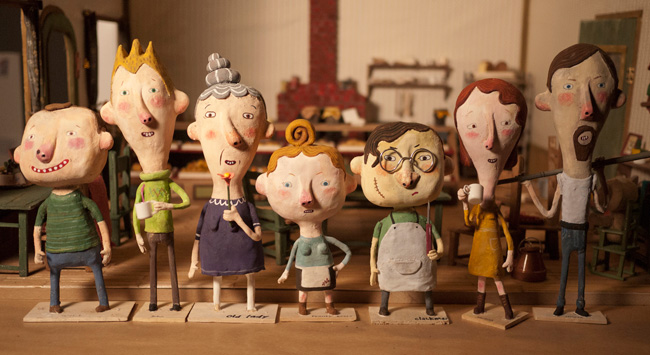 Introducing some characters who will appear in our new film.
Some didn't make it into the cut and some ended up getting more screen time. But the casting is over.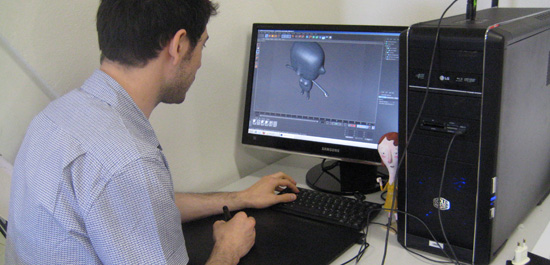 Max has been learning Cinema4D, Mudbox & 3D Coat. I'm really impressed how fluent he is with all the programs.
Max has been modeling the characters in CG using the clay puppets as reference. All of the facial features on the characters will be drawn animation so we can get a wide range of expressions.
Some people think that when you take a photo of the clay puppet and press a magical button, the character will immediately transforms into a 3D version. Although the technology is really advanced, it's not that magical and easy. It takes months and months of training to get to the level of making a cute and organic character in CG.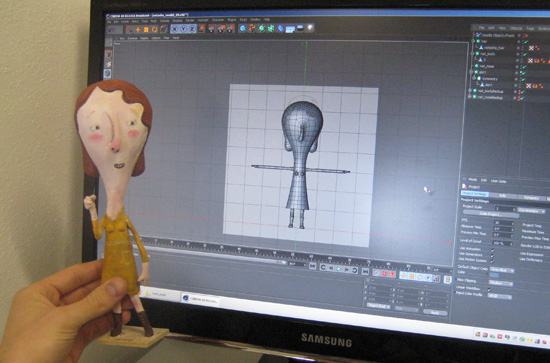 Here's the comparison of the clay and digital.
The first character is being rigged….can't wait to animate them and bring them to life. *smile*
—BONUS—
Our great animator friend, Kirsten Lepore, is finishing up with her new film and one of our characters will be making a screen debut.
So she turned our clay puppet into an animatable puppet. How cool is this? Very excited…!