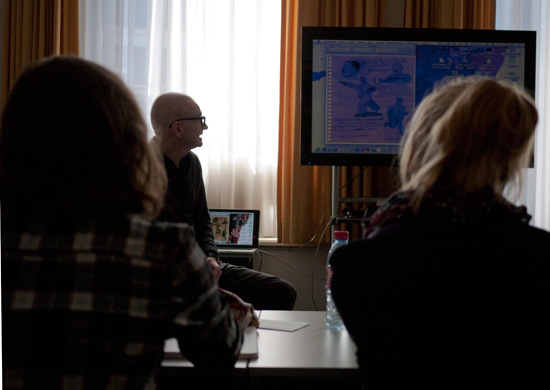 We attended a workshop by Igor Kovalyov through our residency program, NIAF.
Total of 4 days of storyboard exercise and Igor's lecture about art, filmmaking, and his unique career.
We were given 7 sentences and had to create a story.
I came up with a psychopath story. Creepy images like a boy murdering animals and dried blood under finger nails. Max came up with a charming yet disturbing story about a femme fatale.
It was refreshing to force ourselves to come up with a story in such a short time.
By listening to how Igor critiques everybody's work, I feel like I was able to see a glimpse of how Igor's brain works.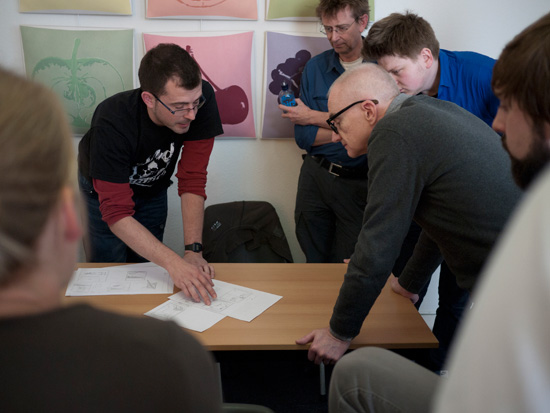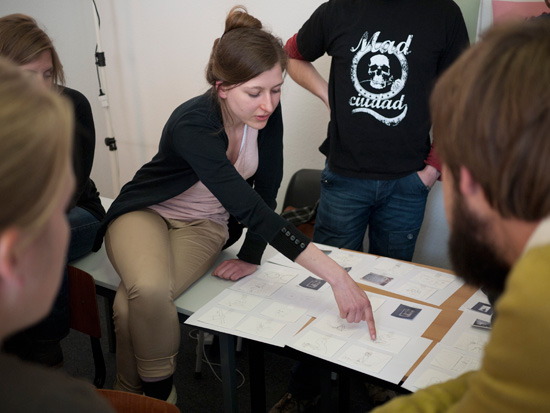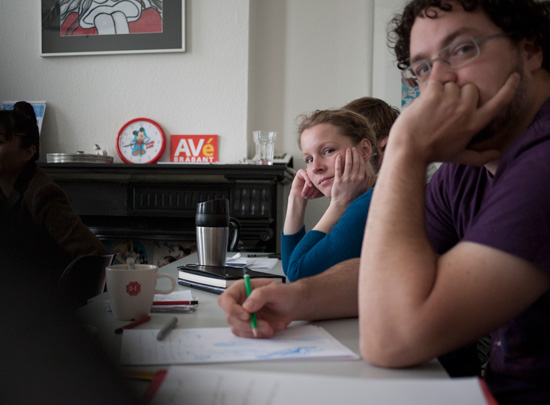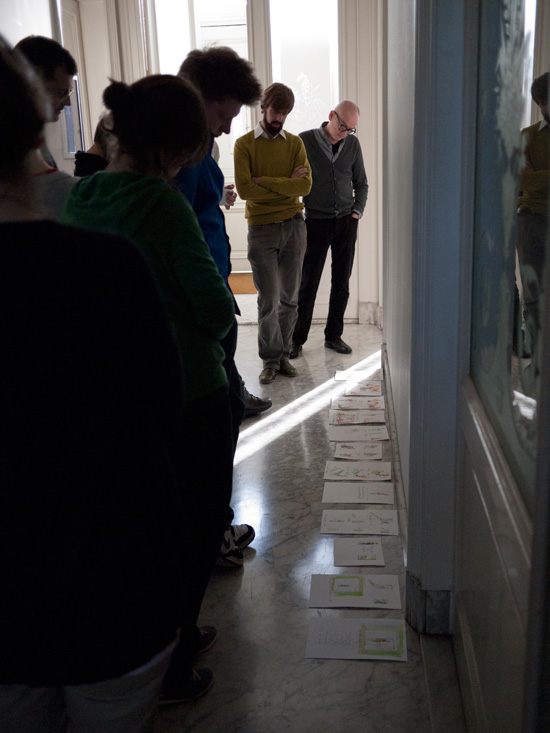 My favorite part of the workshop was how Igor described starting a film as a cancer growing inside of him. I kept nodding as he talked about how he gets an image or an idea in his mind. Then it grows until it keeps digging into him and he has to start on a film. When he is not working on a film, he is perfectly happy.
I feel quite the same way. I love making films and I can't imagine doing anything else. But it's not so joyful and fun most of the time. It's a constant struggle and especially at the very beginning and towards end of the production (either commercial or independent) I become quite impossible to be around. Angry, selfish, moody, stressed… a real bad friend.
Not to compare myself with Igor or anything but it's quite a relief to hear that somebody as established as he is also goes through the same emotional roller coaster.
Thank you Igor & NIAF for an inspiring workshop.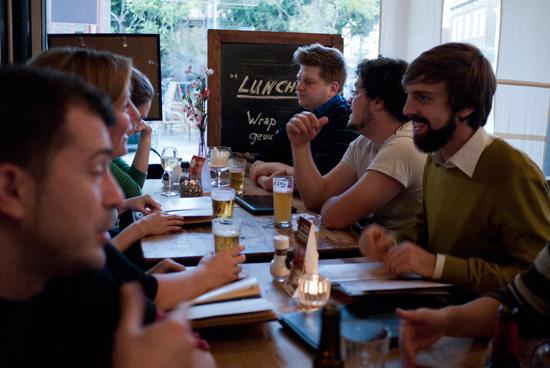 Another fun part-we made more animation friends!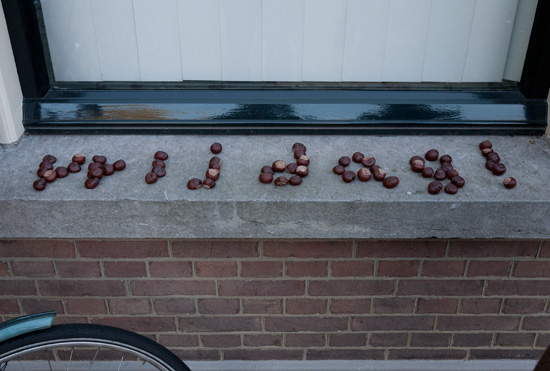 Side note- I am into making acorn messages at NIAF entrance.
This one is rather stupid. It says "vrijdag" which means "friday".
But maybe one day I can write something clever and short.