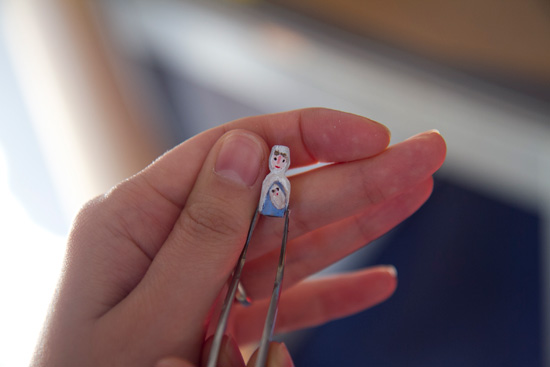 I made this little Mary a few weeks ago for a friend.
It was carved out of a pencil that Max & I used for our project.
I believe tools we used while creating art receive massive amount of energy.
So this pencil wasn't just an ordinary pencil but it contains lots of positive, creative and joyful energy.
Hopefully this Mary will bring lots of love & peace to our friend.