Last week, Ru and I took a quick trip to Paris to visit the company that is going to be representing us for commercials in France, Bollywood. I had been to Paris before, but it was Ru's first time and she feared being stricken with Paris Syndrome. (from Wikipedia: "Paris Syndrome is a transient psychological disorder encountered by some people visiting or vacationing in Paris. Japanese visitors are observed to be especially susceptible. ) Luckily, the trip was wonderful and there was nothing to worry about.
Dom and Ben (the founders of Bollywood) and Sandrine were very welcoming hosts and booked us a room at the amazing Hotel Amour. At the concierge desk, we were greeted by a saluting Mickey Mouse…of sorts.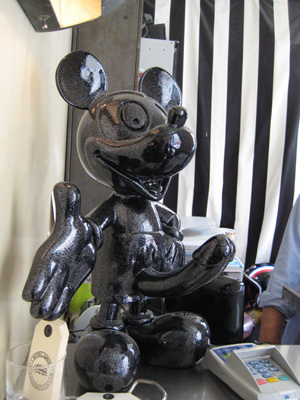 Every room in the hotel is unique in its decor and ours was all black with a
delightfully tacky disco ball ceiling.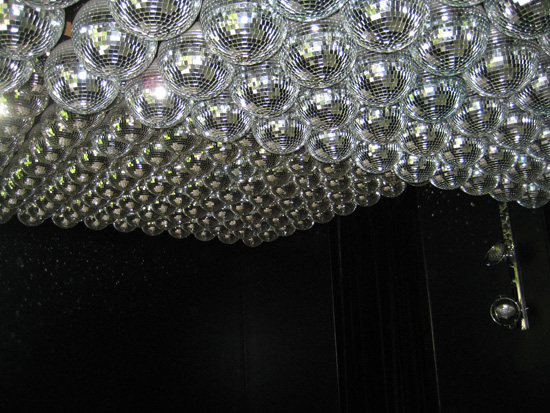 There was also a stack of vintage French Photo magazines from the 70s that showcased fashion and war photography. Each image had a blurb about the camera lens that the photographer used.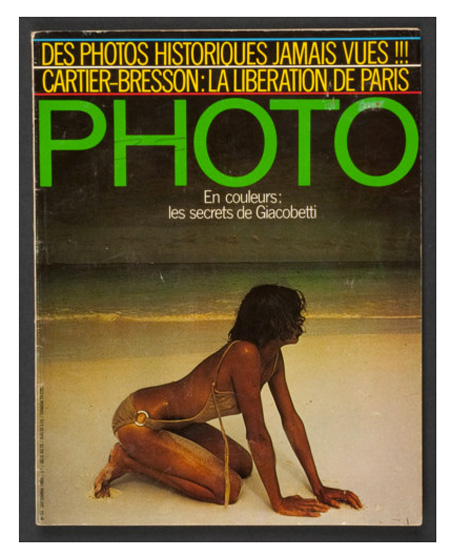 Ru went a bit overboard with pastries and we stopped frequently to admire the window displays. We tried almost every type of baked good, but didn't get a chance to indulge in a macaron at the famous, Ladurée.  Next time.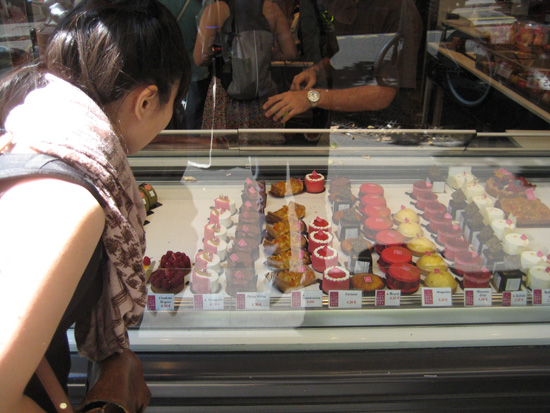 On our second day, we visited the Louvre Museum. July is the the height of tourist season in Paris and we expected the museum to be crowded. It was strange. Certain wings of the museum were completely desolate, while the more popular artwork was impossible to see. Here's Mona Lisa blitzed by tourist paparazzi.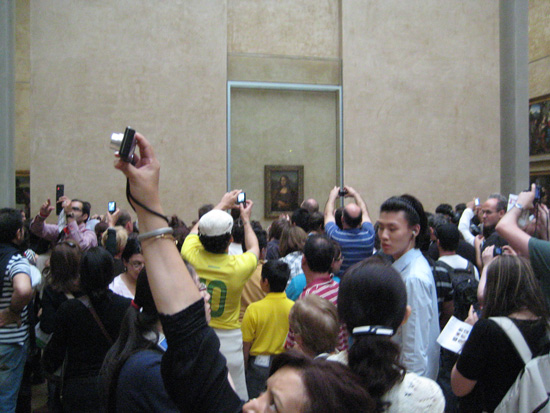 One of the most incredible parts of the trip was a small book store in the Latin Quarter, Un Regard Moderne. I highly recommend that anyone interested in art/comic books reserve a good chunk of time to dig through the enormous stacks of books.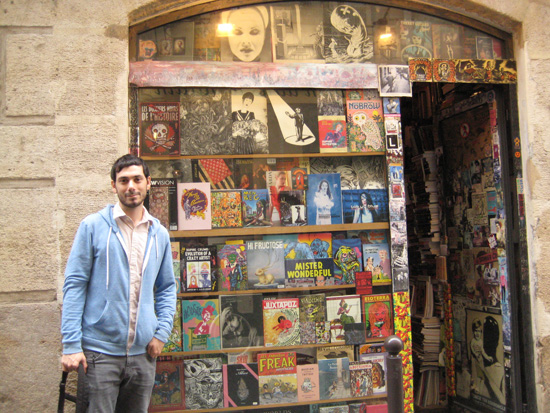 The owner of the store knew every square inch of the store and as we read one book, he would hand us a set of thematically or graphically related material.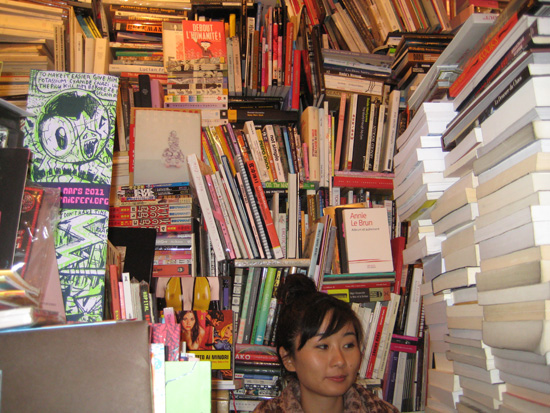 I told him that his shop was incredible. His response: "Yes, but these are very strange books."
Our bags were much heavier on the way home.