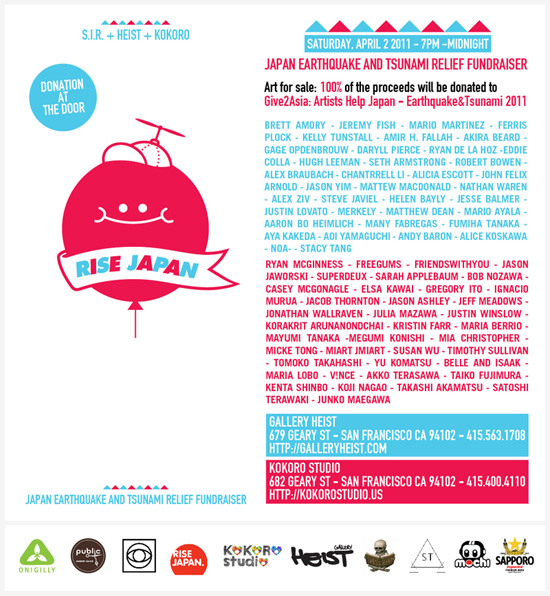 Last summer, Kokoro Studio in San Francisco put together an exhibition, screening & workshop for Tiny Inventions. And now, they are putting together a fund raising for the horrible earthquake that happened in Japan. If you are in San Francisco area, please join Kokoro Studio and Gallery Heist on April 2 (sat).
You can also purchase a very cute t-shirt there.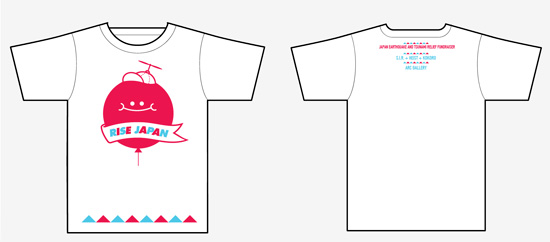 If you aren't in SF area, donating money to Japanese Red Cross will help, too.