We made a video about our workflow for Red Giant Software.
Check it out…!
Red Giant TV
In this episode, the team at Tiny Inventions shares their unique workflow for mixing real-world models with computer animation. They've used these techniques for music videos, advertising, and their new short film: 'Something Left, Something Taken.'
RGTV Episode 47: Tiny Inventions from Red Giant Software on Vimeo.
Here is the Trailer they put together

RGTV Tiny Inventions Trailer from Red Giant Software on Vimeo.
Big THANK YOU to Sean McBride for his genius rigging.
———————————————————————————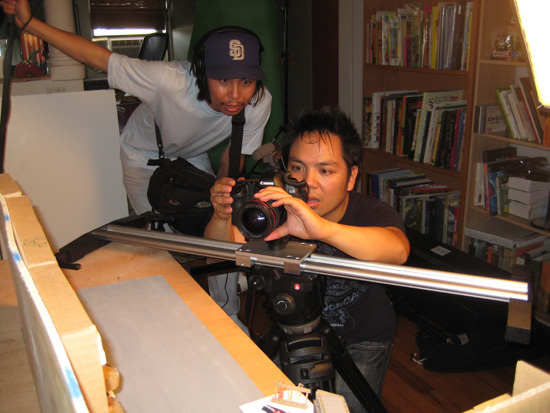 Cinematographer: Jason Guerrero
Jason and his assistant Eric filmed the "making of" without any AC on due to the sound recording.
Thank you for working so hard in the hottest studio, and also the beautiful footage!