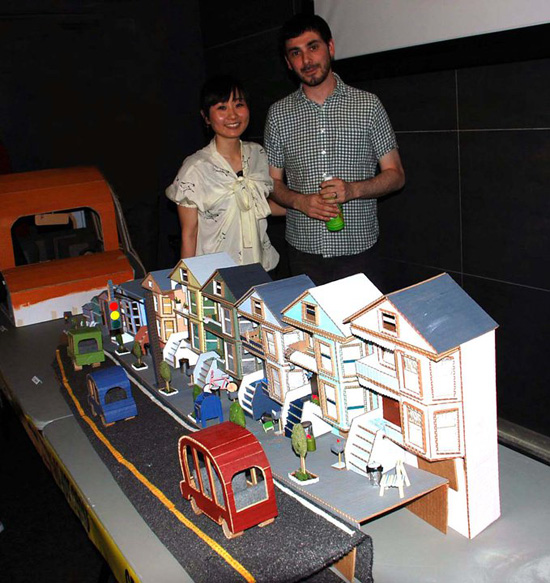 SKETCH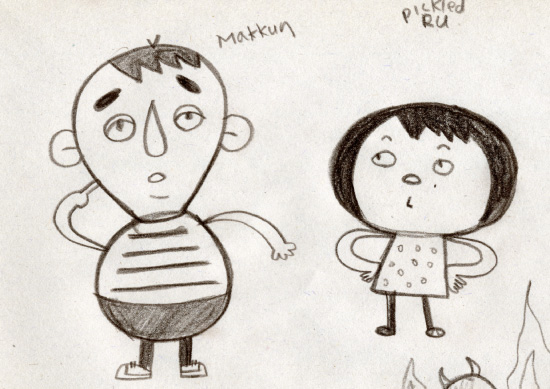 We first started the design process by listing our flaws—both physical and character. We had been doing so many cute designs at the time that we wanted to make uglier characters.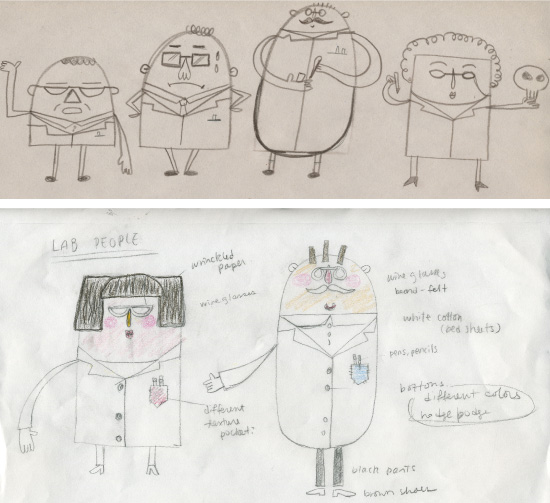 Another challenge was to make characters out of large, iconic shapes. The scientists were based off of pills and capsules shapes.
CONCEPT ART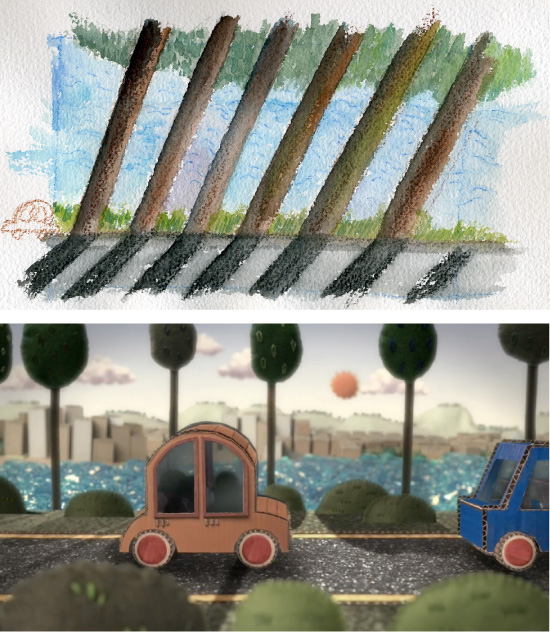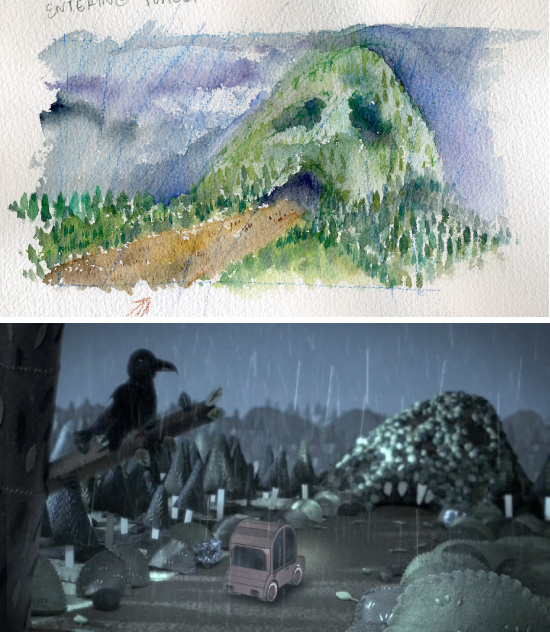 We also used loose watercolor studies to explore mood and atmosphere. Though these color sketches were done very quickly, most of the core design ideas were kept in tact in the final frames from the film.
STORYBOARD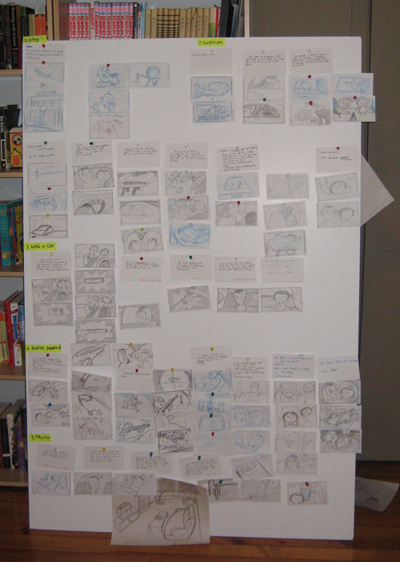 Early on, we were interested in the idea of writing the movie with storyboard thumbnails. In fact, there was never a formal screenplay for the film and the dialog was more or less improvised in recording sessions. Keeping a big piece of foam core in our studio, allowed us to change, add, or subtract, but maintain the big picture.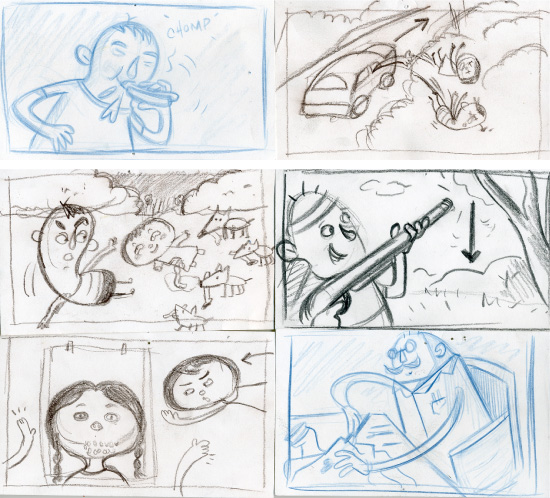 We kept panels loose and sketchy so it was easy to make revisions.
CHARACTERS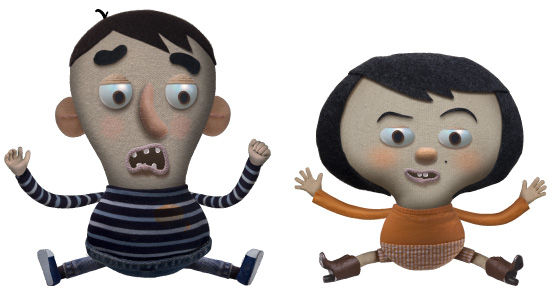 Final characters were constructed from fabric, rope, clay, ping pong balls, erasers and soy milk carton. Then they were photographed and assembled in After Effects.
We tried to challenge the limitation of 2D flat characters by creating many replacement parts.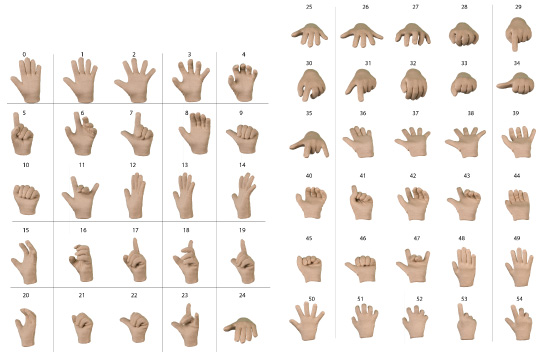 100 hand positions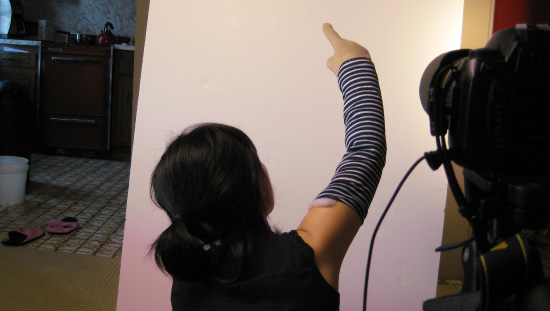 These hands were Ru's hand with a padded glove.

All close up shots were pixilation.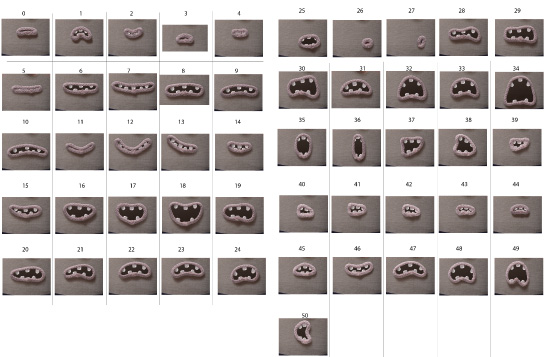 50 mouth shapes made out of rope and erasers.
Max rig in After Effects. * VIDEO DEMO w/ audio
This is a glimpse of our character file and the ideas behind. Warning: This is not a tutorial and all the technical steps are not included in the demo.

Artie rig in After Effects.
Artie rig is set up the same way as Max rig. But what makes this rig unique is the back of Artie mirrors the front. This allowed the character and the reflection in the rear view mirror to be animated together.
*Help from Sean Mcbride.
PROPS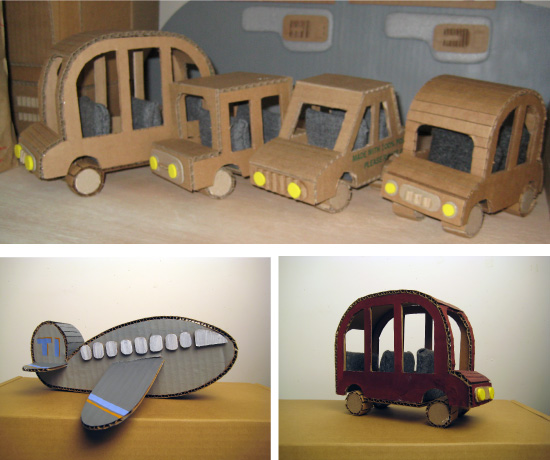 All props were first constructed with cardboard and then painted with acrylics.
They were photographed from all angles to be reconstructed digitally in 3D space.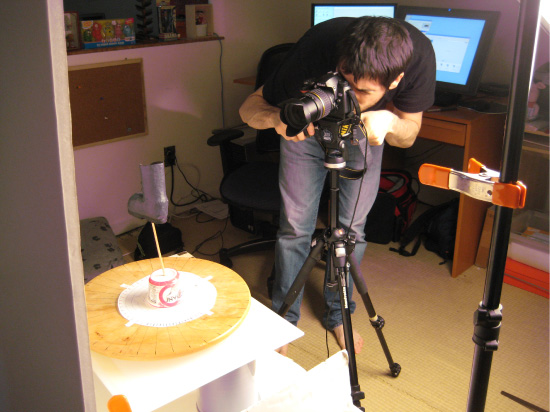 More organic shapes were photographed 360 degrees and used as replacement parts.
MINIATURES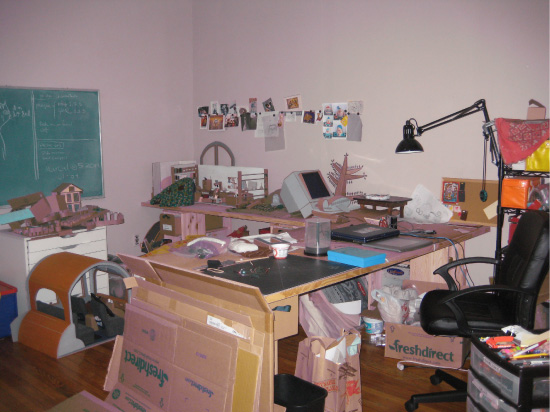 —–airport—–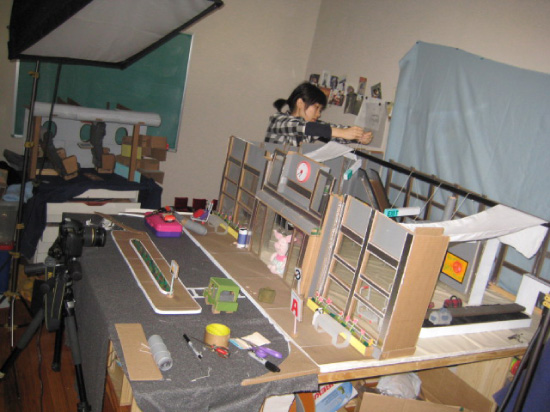 One of the biggest design challenges was to create a large scale sets in our tiny studio. Part of the process was figuring out how the sets will be deconstructed and stored.
If you look closely, you'll find our pig friend in the door way. She acts as a stand-in for lighting and shadow.
—–highway—–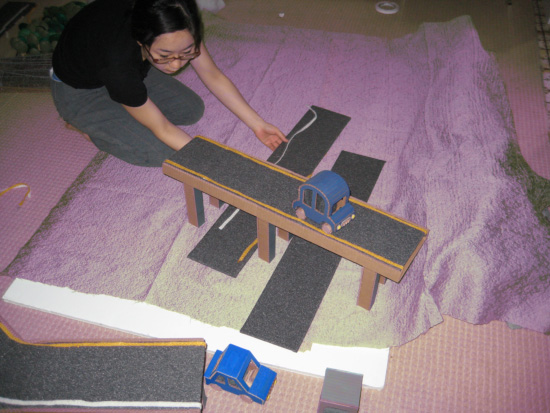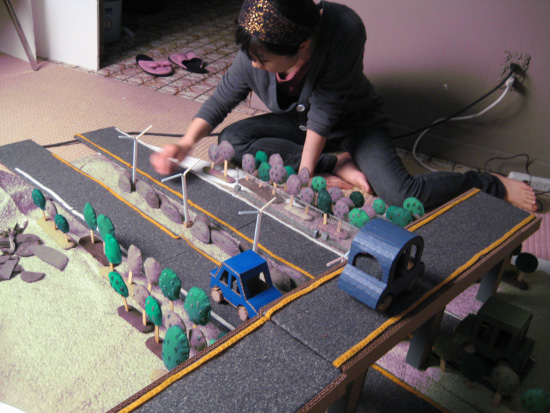 —–cliff—–
All the parts were planned as modules so each scene could be easily assembled and stored away. Also by reusing parts & fabric for the landscapes, we saved a lot of materials and space.
Rocks were created with styrofoam, which was also photograph 360 degrees.
This set was used to make the cliff sequence below.
—–forensic lab—–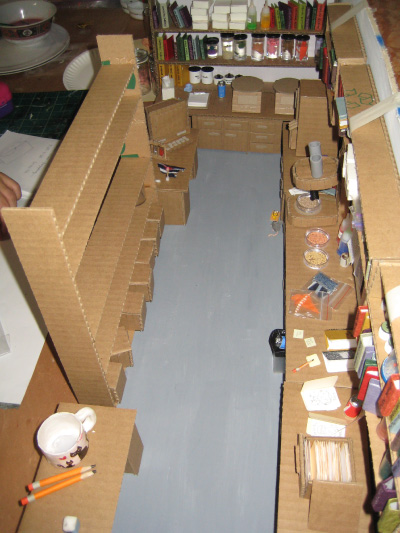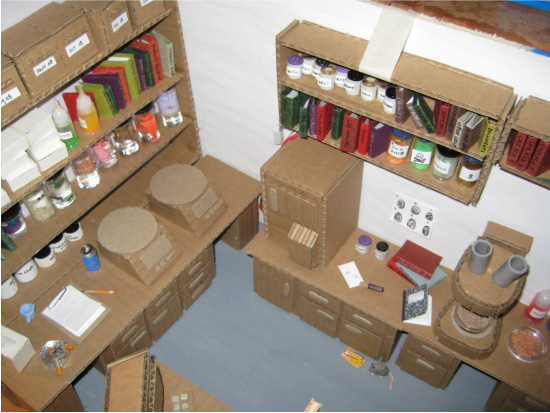 Forensic laboratory was the most detailed set in the movie. (a whole month to create everything)
Even though the scene is about 10 seconds, and the props go by very quickly, if they weren't there, the scene would have felt off.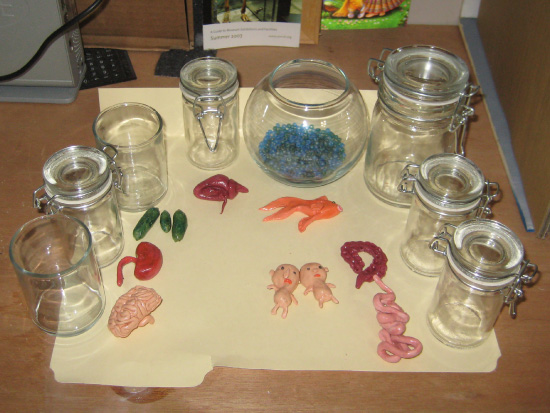 Cousin Miho who is a nurse helped us understand human anatomy and internal organs.
—–San Francisco street view—–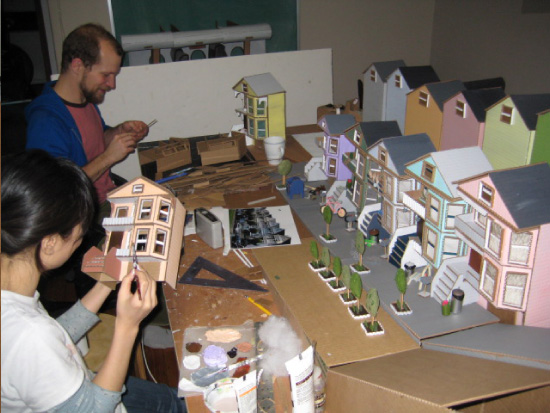 A wide shot like the San Francisco street needed more thinking before construction because of limited space. To give the illusion of depth, we used forced perspective. The houses got smaller and smaller as it got further.

This helped with storage because we could stack them like Russian dolls and saved a lot of space.
STOPMOTION
A great deal of the animation had stop motion elements integrated with digital animation.
Here is an example of how we combined the two.
EXPERIMENTS
—–jello—–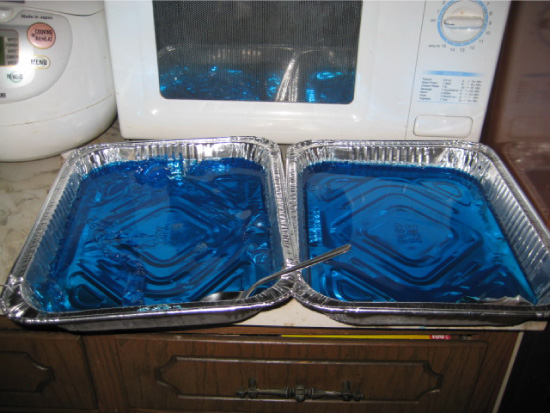 We really wanted to have fun and experiment with materials.
Jello was used for water scenes.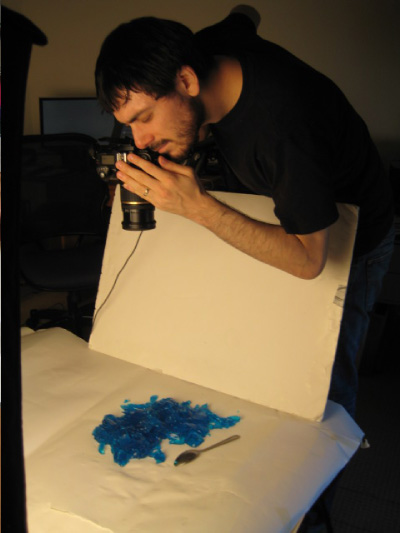 Although the idea was simple, it took quite some time to get it right.
In the end, we ended up using 15 boxes of jello and filming with an HD video camera.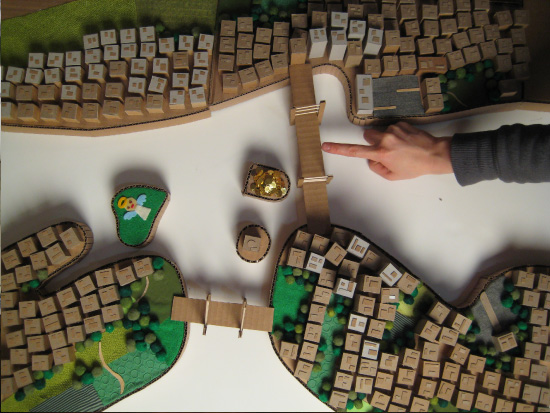 This aerial view of San Francisco was then composited with the jello.
Clouds were sculpted out of cotton.
—–puppet—–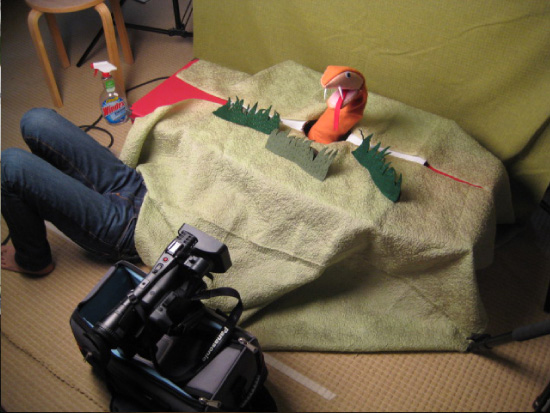 This segment of hand puppets made us respect puppeteers a lot more.
To get the 8 seconds of footage, we filmed for 2 days.
—–rain—–

The rain on the glass of the car was a video footage of water dripping down on a piece of glass. The glass was held up by Ru's comic books which got wet.
Then the video footage was later composited to the cardboard car.
COMPOSITING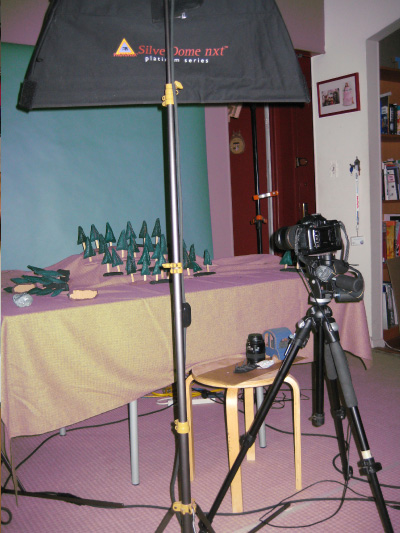 This is one of the examples of a typical composite breakdown.

1.We plotted timing in animatic which was drawn in flash, based on the storyboard thumbnails.

We created a background with modular bushes and trees. Max held the light up at 24 different increments to create the sun rising and setting.

Stop motion element of moss gradually growing on rocks.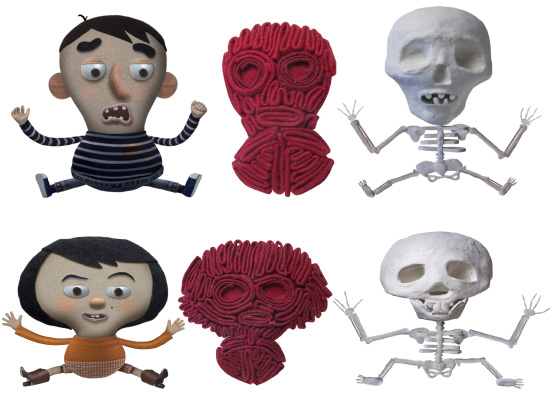 Ru created 3 stages of body decomposition.

We dissolved between the 3 puppets.

Added shadows, composited all elements together and that is how we create 1 scene!
—– color correction & depth of field —–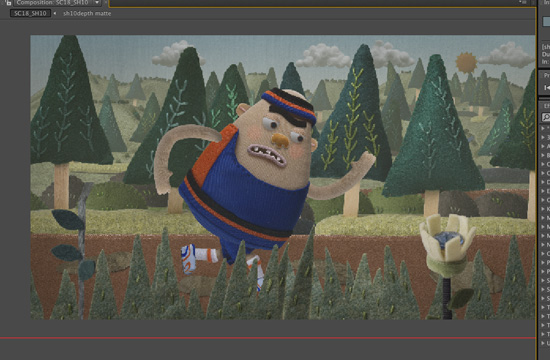 After we finalized animation, we rendered out TIFF sequences for multiple layers.
This allowed us to make color changes and to create subtle lighting to the flattened images.
This is the image before color correction.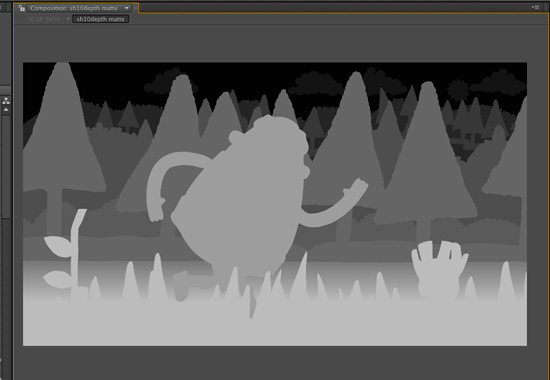 Using the TIFF sequences, we generated depth mattes for the scenes.
It was very flexible to make depth of field changes as a final touch.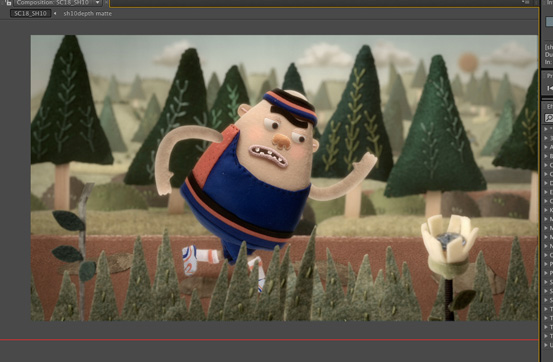 This is how it looks at the end.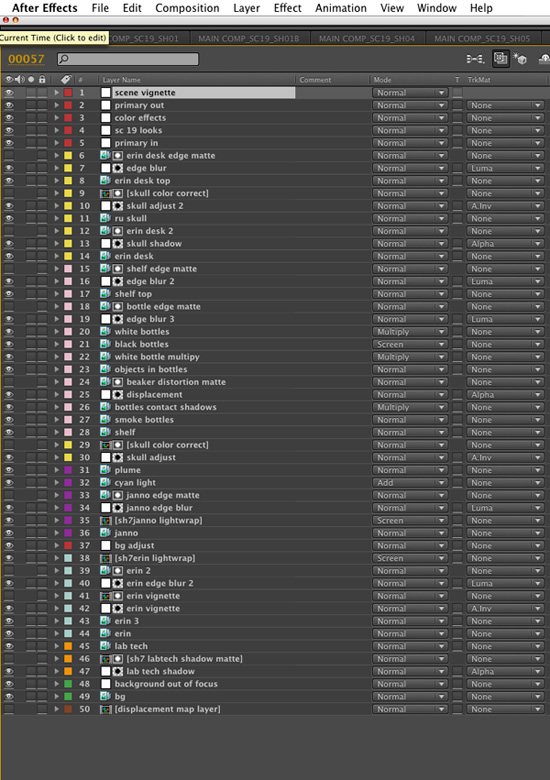 Here is the example of layers in After Effects.
FINAL NOTES
It took us 2 years and 4 months to create this movie in between commercial jobs and it was not always fun, but in the end, we cannot be happier with the final piece.
We learned a lot about discipline, commitment, and we fell in love with animation all over again.
We hope you enjoyed the making of "Something Left, Something Taken" .
Feel free to contact us if you want to know more about the production.