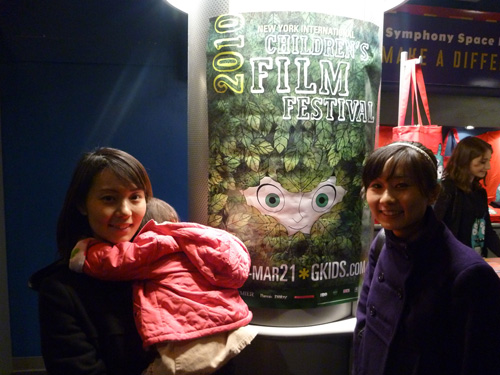 As mentioned in the previous post, our film, "Electric Car" was in NYICFF 2010 in Shorts for Tots category.
My childhood friend, her husband, and her little daughter came to support me.
Thank you for those who came to the festival!
Having tons of little kids (and their parents) as the audience was quite an experience. It's always nice to get the real reaction to understand what people like, when they laugh, when they scream, etc.