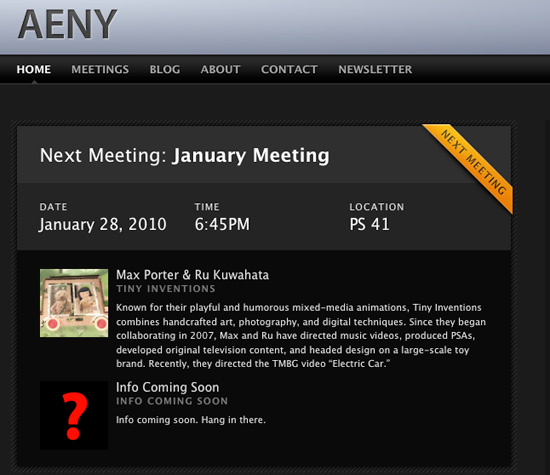 Tiny Inventions is presenting at the January meeting for After Effects New York.
We will mainly show "Electric Car" and its making of.
-Actual puppets and sets
-How to put crafted objects in an environment
-How to rig characters using puppet pins
Plus some scenes from our up-coming independent film, "Something Left, Something Taken".
location: PS 41
116 West 11th street
(BT 6& 7 Av)
time: 6:45pm
See you there!