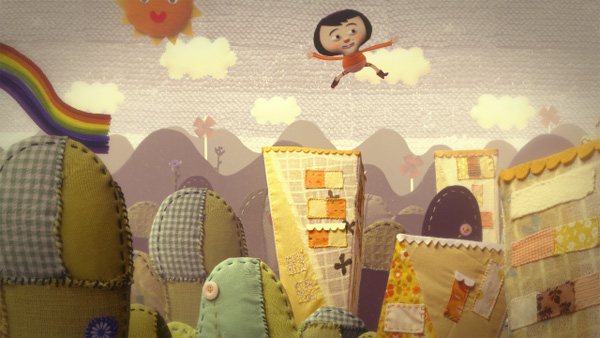 The amount of support we've been getting is more than I expected.
This scene is all quilted and at one point, I realized that there is no way I can finish this scene in a reasonable time line. First person I thought to ask for help was my favorite friend, Mary.
Mary rescued my day by quilting mountains , brought me tons of lovely fabrics and gave me some great ideas. Her hands are pro, I simply enjoyed watching her fingers move extremely fast.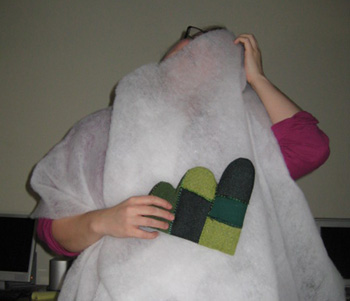 Thank you Mary.
A few days later, Max's mom, Susie came to help us with the "sky" which is knitted in 3 shades of blue.
Her hands are pro as well. The sound of knitting needles hitting each other was soothing. Within a few hours, a beautifully knitted sky was done!
Thank you Mom Susie.
With all the amazing talents, we finally finished animating and compositing all the elements in Scene 10 aka Lovely San Francisco Scene. Lots of hearts, glitters, sparkles, stars, and various fun elements, the scene really captured the excitement of San Francisco.