We got to play around with an awesome HD camera for a few days.
There is a segment in "Something Left, Something Taken" that we wanted to use puppets and it required to use an HD camera.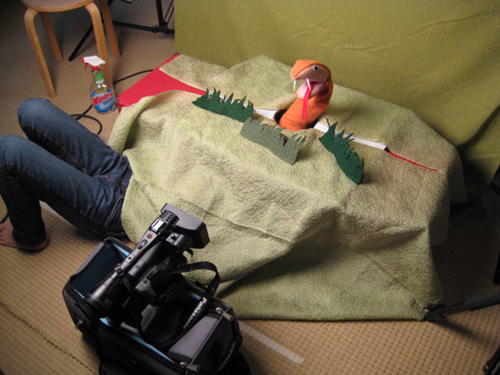 After this session, my back and arms were really sore.
Puppeteers must be physically fit to do this all the time.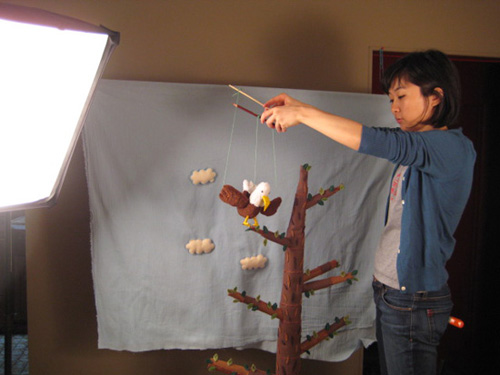 It required many…MANY takes for the eagle to fly.
Not as easy as I expected.
In animation, you have a total control over every single frame, but with puppets/video, we had to learn to just DO IT! At one point, we realized we could not nit-pick and all the little mistakes ended being fun.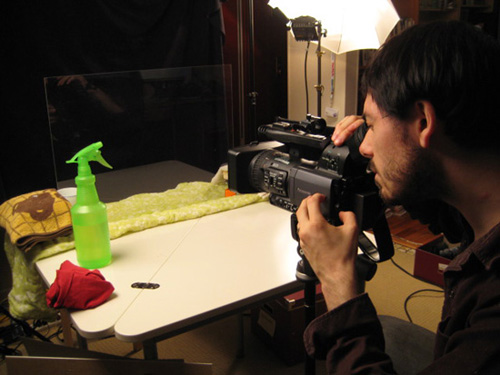 Then we decided to recreate a rain effect!
We purchased a sheet of glass and dripped water.
This effect will be composited to a cardboard car window.
Here is a video of us trying to create an artificial rain.