One of the most frustrating thing in NYC is space.
We've been building sets for our film, "Something Left, Something Taken" and some scenes can get massive. For example this highway scene.
At one point, we just decided to not glue them all together. Just assemble all the pieces together before the photo shoot, and take them all apart after they're digitized.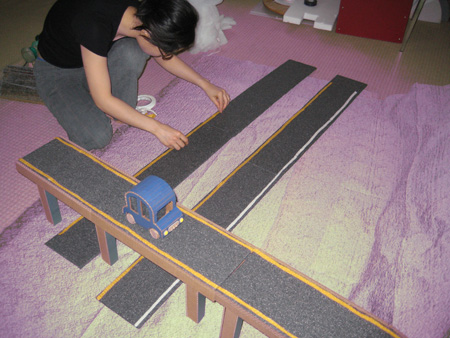 Ru putting together the foundation.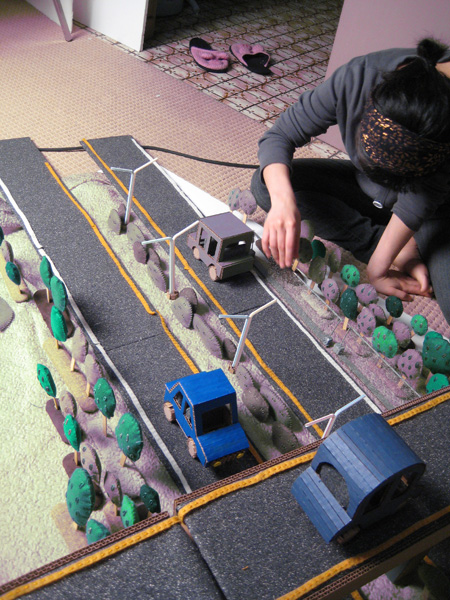 Ru putting together all the little pieces.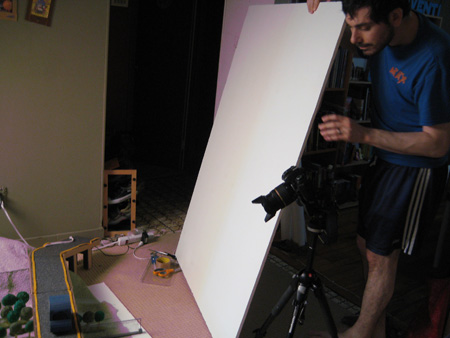 Max photographing.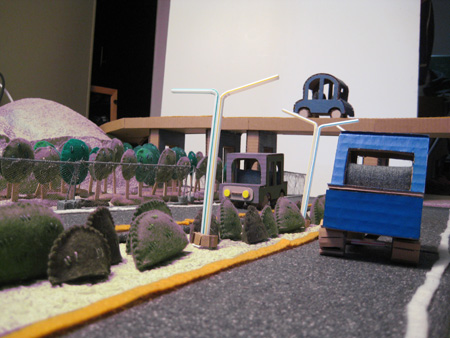 Making sure everything is in the right place.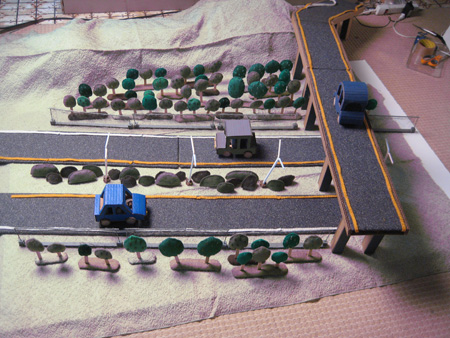 From above. It took up our living room.
We hope to release this animated short in December 2009.