Monthly Archives:
March 2009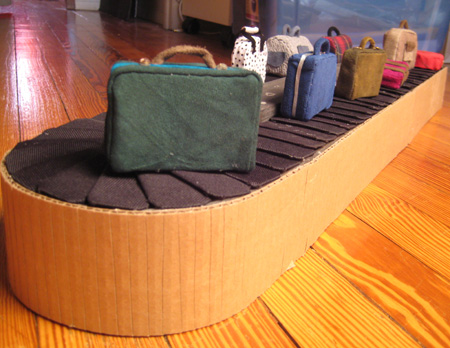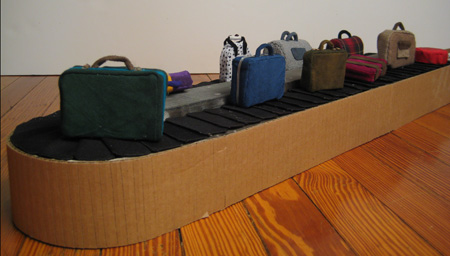 Luggage pick-up area at San Francisco airport.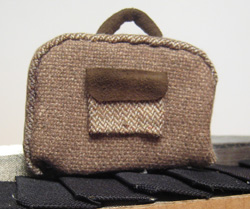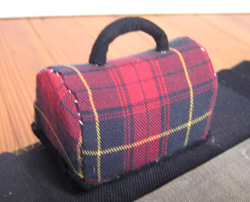 A little journal about our trip to Barcelona and Lleida in Spain.
Animac, an animation festival in Spain, invited us for the screening. Since Spain was one of the countries I've always wanted to go, we decided to take this opportunity.
Due to teaching at Parsons, we could only take 7 days.
We left on the night of 2/23 (mon). We arrived in Barcelona on 2/24 (tues) afternoon.
2/24 (tues)
We only had a bit of time for dinner, due to our nap from the flight.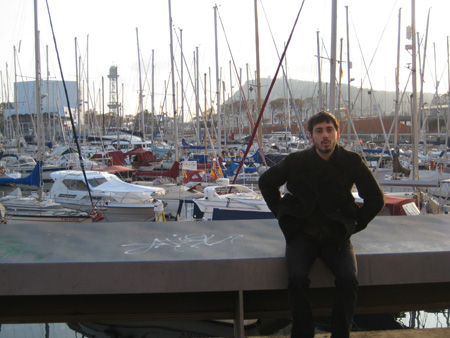 We went to the port area.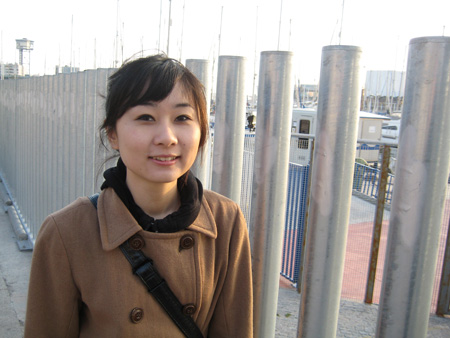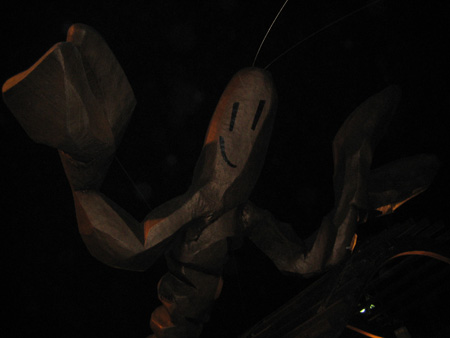 From the back, this lobsterman sculpture looked like a free form somewhat organic sculpture.
We kept discussing from far away how Gaudi really influenced Barcelona and NY will never have such an interesting sculpture on the main street.
As we saw the other side of the sculpture, we noticed that…it was a gigantic lobster man, with a goofy face!
I wish it wasn't so dark, so we could have taken a better picture.
All this art talk for a….lobster man!
2/25 (wed) GAUDI day.
We passed by Casa Batllo, and went to Casa Mila.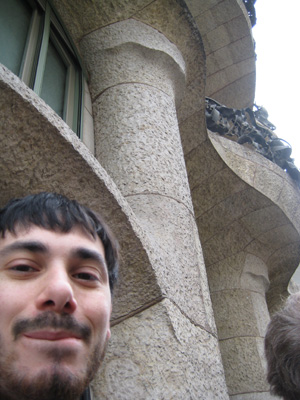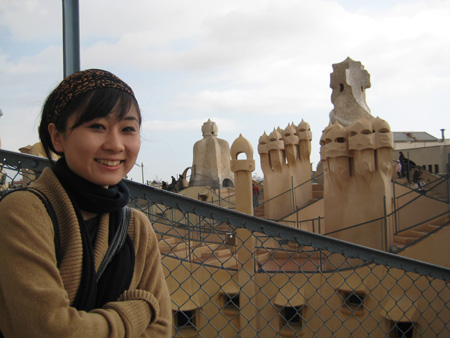 The roof top. I thought it'd be a little warmer but not so much…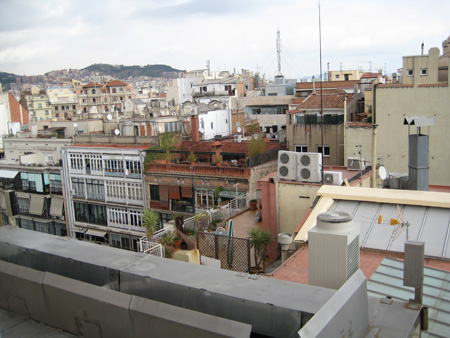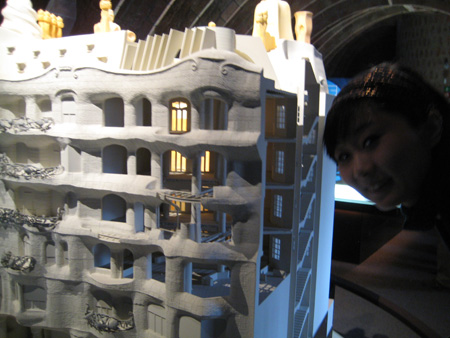 I loved the exhibition on how Gaudi came up with the idea of crazy architectures.
He taught me that if I look things from different perspectives, there are million ways of approaching.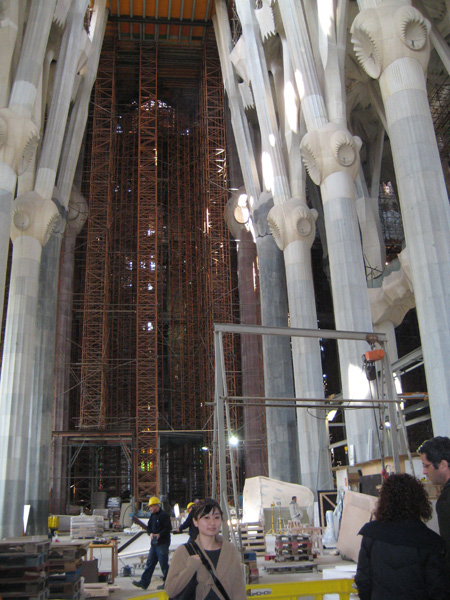 Then off to Sagrada Familia!
I actually was not expecting that the interior is a total construction site…
We kept saying, "this is like being in Williamsburg (there is a lot of construction)"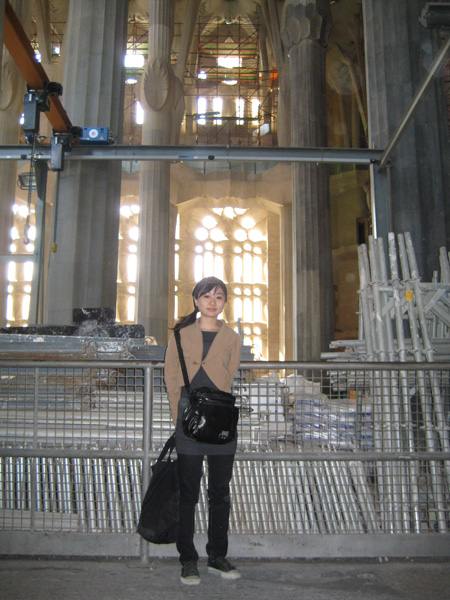 But in the basement, there were tons of miniature versions of Sagrada Familia. It is worth the money to go in just to see the basement exhibition.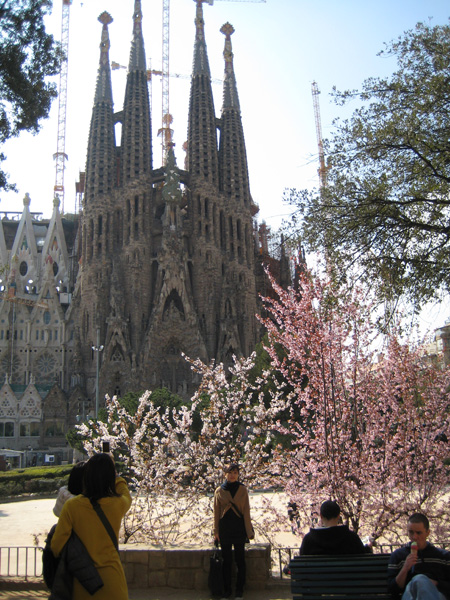 My eyes didn't know where to look at. The amount of details are crazy.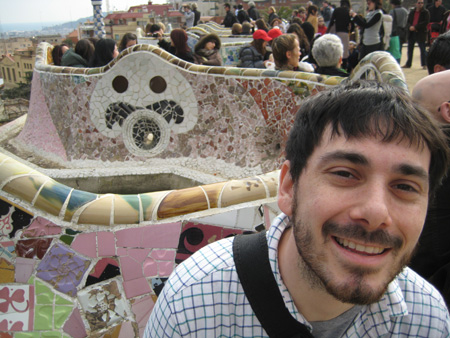 Off to Gaudi Park!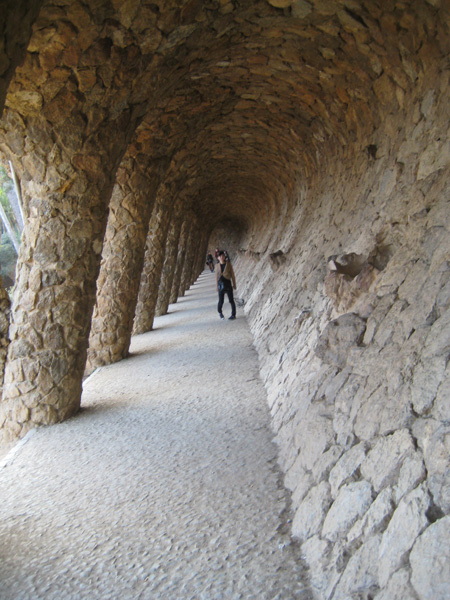 Gaudi's design was blending into the nature.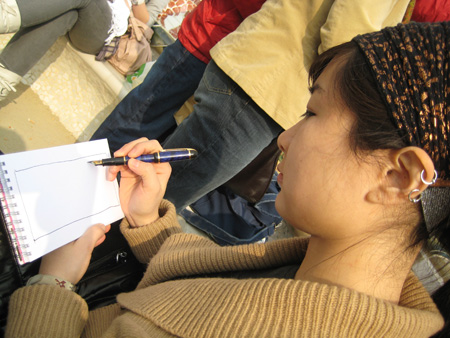 Ru decided to draw…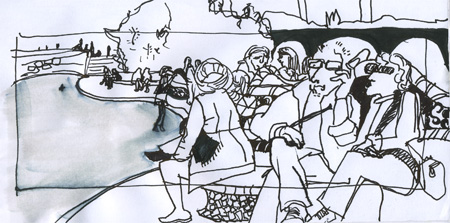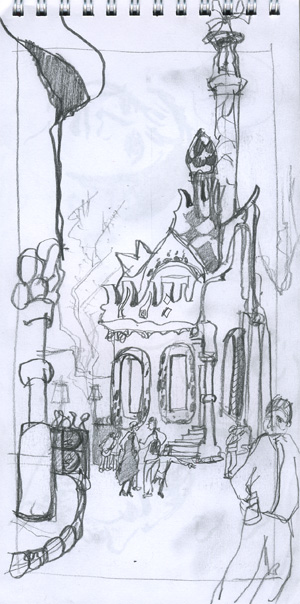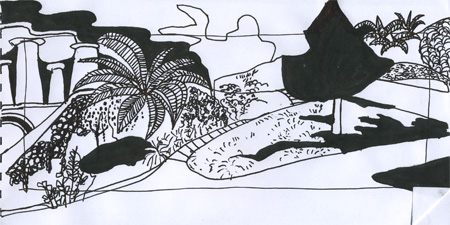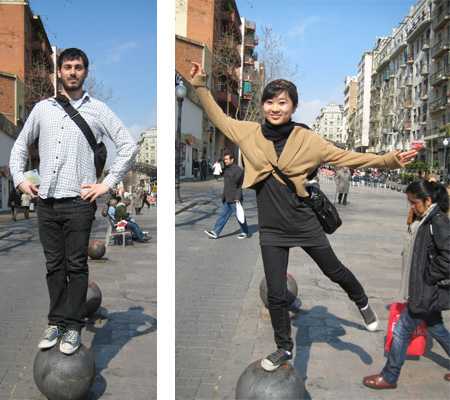 We found these round balls all over the city.
After I posed, Max apologized to the lady. Apparently I almost kicked her.
2/26 (thurs)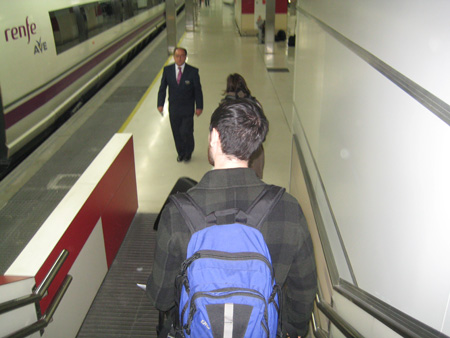 Off to Lleida! It's only 1 hour north west from Barcelona.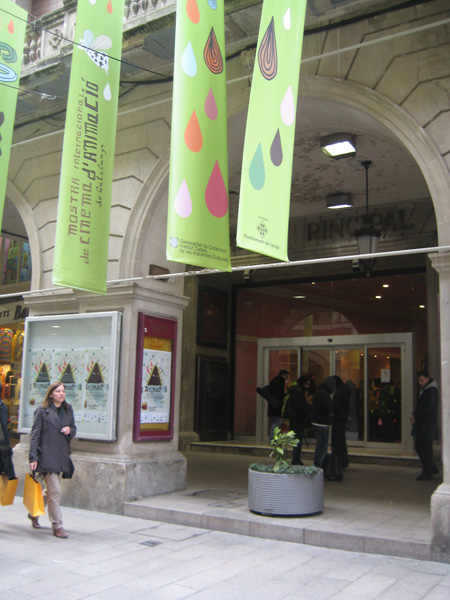 We are at Animac! Everybody welcomed us with huge smiles.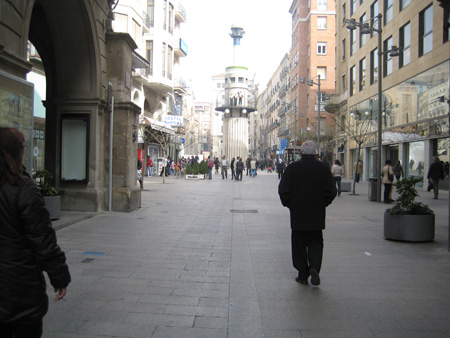 It's a very cute town.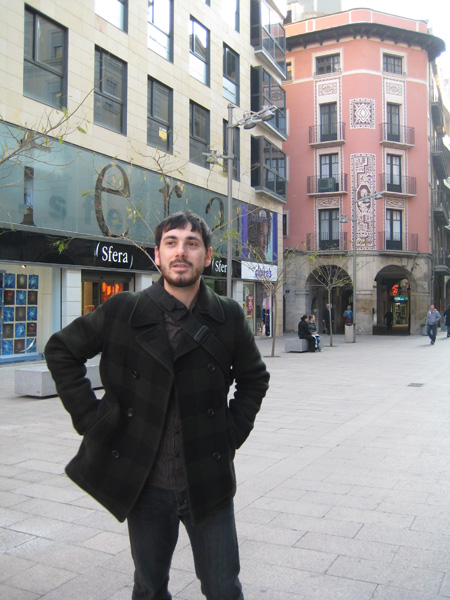 2/27(fri)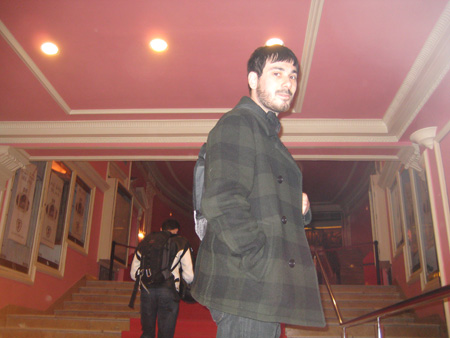 Max entering the theater.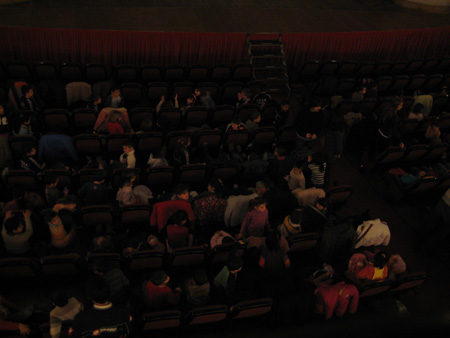 Our screening was in the morning for little kids.
Approx 600-800 little kids from age 4-6 came from various schools in Lleida.
I've never seen so many little kids in my life!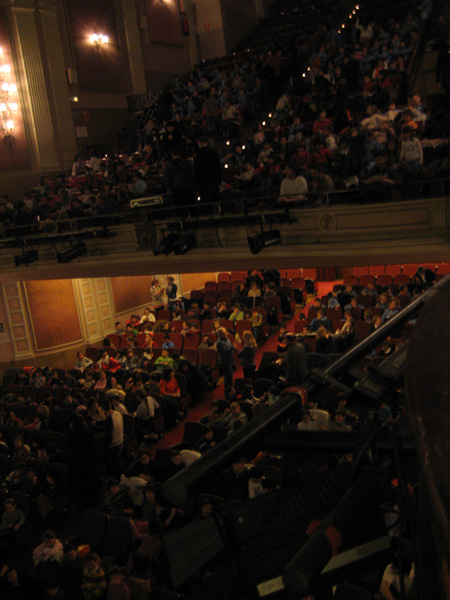 See how many?
When the screening started, they all screemed!
They also clapped to our "Davy Crockett in Outer Space" music video.
I think they liked it. Yay!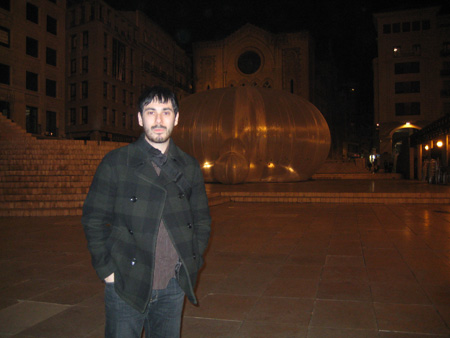 Animac set up a bubble to hang out.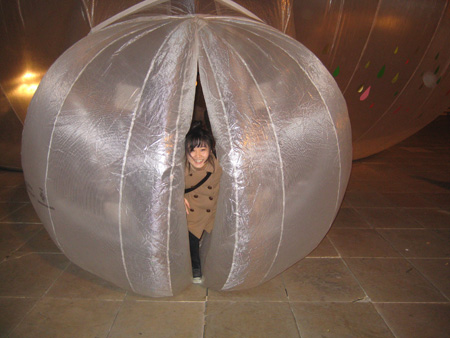 It's hard to get out.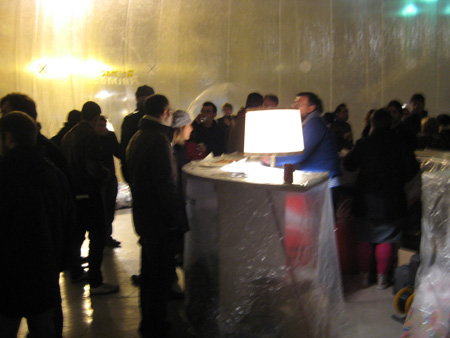 Inside.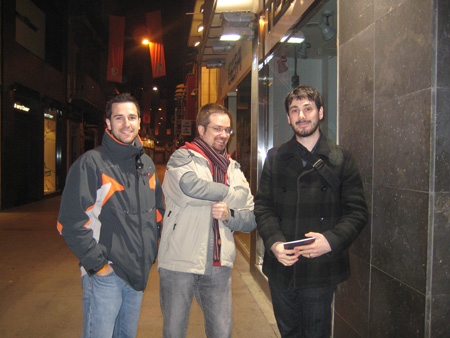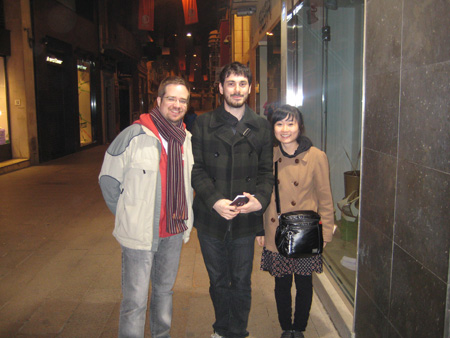 With David Priego and his brother Victor.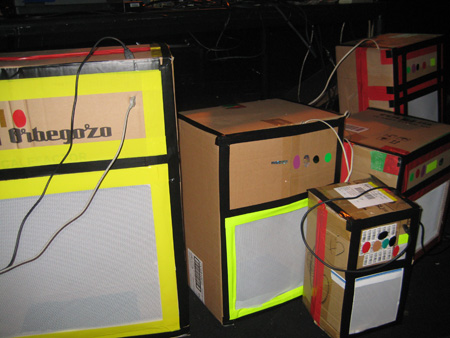 We went to a little concert by "internet2".
They make everything with cardboard.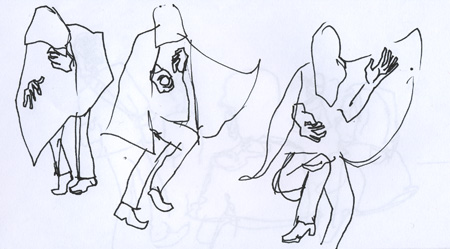 I enjoyed drawing the musician dance.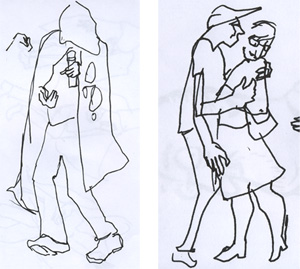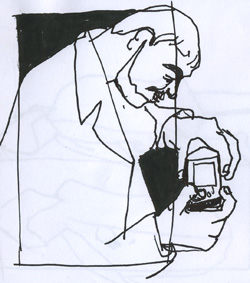 Max was trying to photograph, but it was too dark.
2/28 (sat)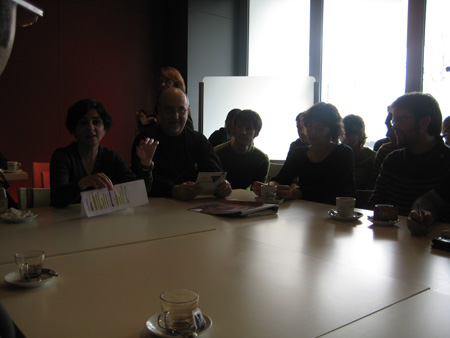 Directors' discussion conference.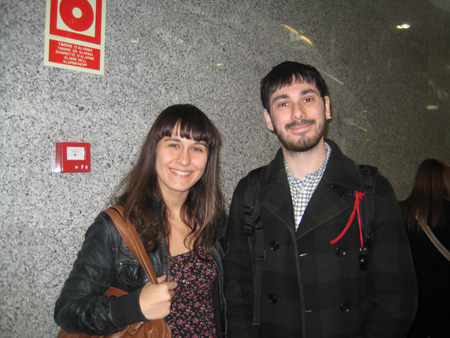 Thank you Ines, who helped us throughout.
Then we took a train back to Barcelona and headed out to the Picasso museum.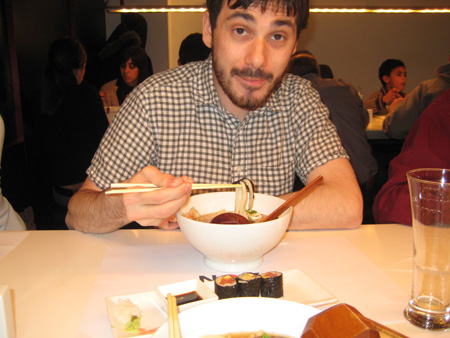 But before that, we ate udon. I thought it was lame to eat Japanese food but I was dying for soy sauce. I often have hard time when I travel because European foods are a little too oily for me.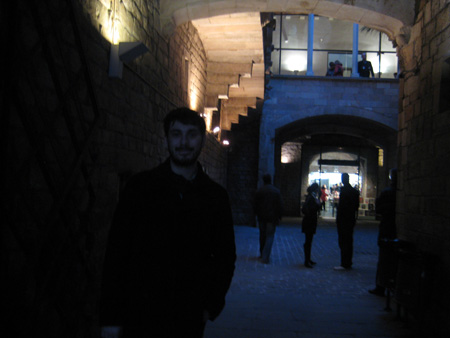 This was one of the most amazing museums ever.
I have a lot of Picasso books at home, but there were so many drawings I didn't know!
What an inspiring artist Picasso is. We were there for hours….!!
3/1 (sun)
Bye bye Spain.
We had a wonderful time. Thank you Animac!!