My mom kept most of my art work in the attic.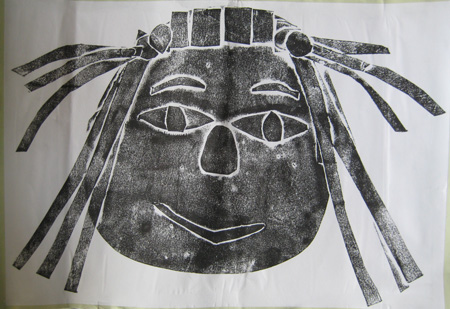 "self portrait" from 2nd grade.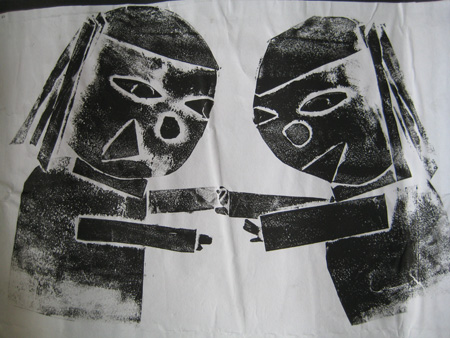 "Paddy Cakes" from 2nd grade.
And here are some drawings from my sketchbook from when I was in 1st grade.
For some reason, I was obsessed with drawings houses for different animals.
The first one is frog's house.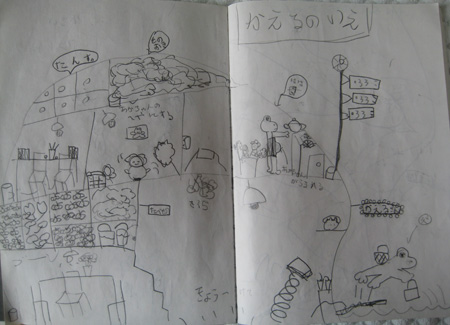 Mama frog is pregnant (top right) and next to kitchen is a will-be-a-baby's room.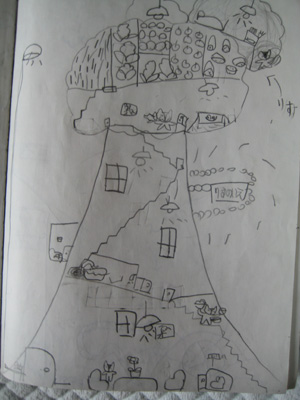 This is squirrel's house.
I guess for a very tall tree house, you need a very tall street lamp.(left)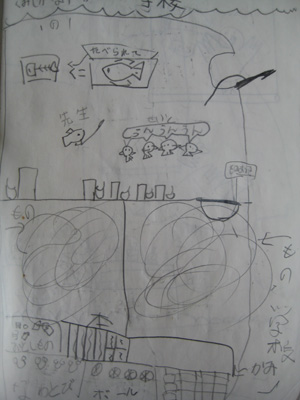 A school of fish.
The funny part is a before/ after drawing of fish. (top)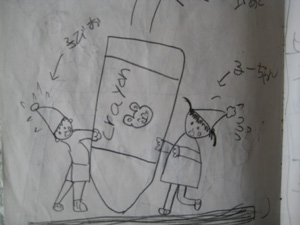 Little people drawing with a regular size crayon.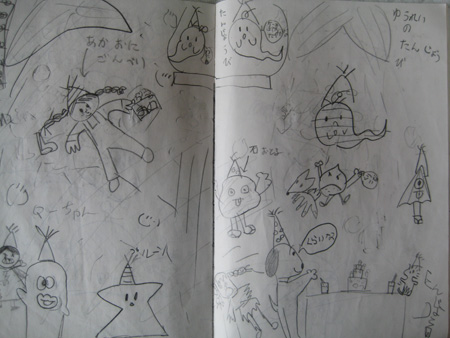 A ghost's birthday party.
I see Snoopy.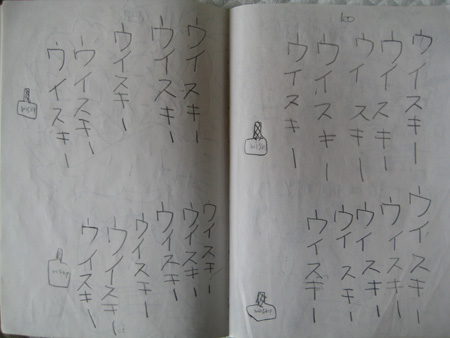 This is the funniest and weirdest drawing ever.
It says "whiskey" over and over. (You read top to bottom, right to left)
Is this a writing practice?
But it's written on my sketchbook, not on my Japanese notebook.
My parents don't drink, so I have no idea where this came from.