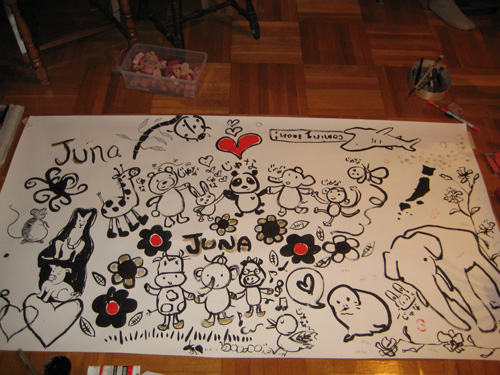 Jodi & Kota's baby shower was the best one ever!
Since babies can only see black & white, Jodi decided to create a mural in monochrome. (with a little bit of red and gold!)
The theme was "animals", I know- I LOVE TO DRAW CUTE ANIMALS!
As you can see from the image, I got too excited and kept drawing. ( I should have slowed down.)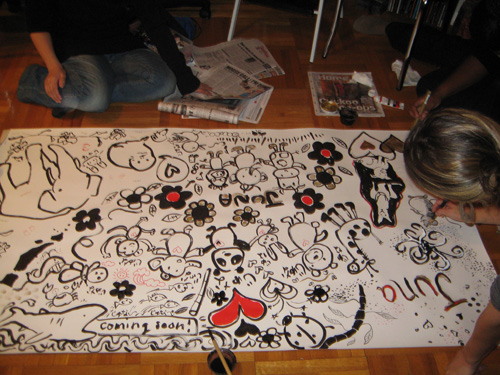 Although I kept telling myself to slow down, I couldn't. I was having too much fun.
My friend Katie brought a DVD of Pablo Picasso drawing and it was too inspiring. All I wanted to do was to draw.
I hope to watch the DVD soon.
I met Jodi and Katie after college when we all studied at Dalvero Academy for drawings. We used to go to locations and reportage all the time. Now I feel rather stuck in commercial world and only draw cute characters. I should try to wrap up the year of 2008 with some reportage drawings. (That will be my goal!)
Thank you Jodi and Kota for having me there.
I will meet you soon, Juna Koko!