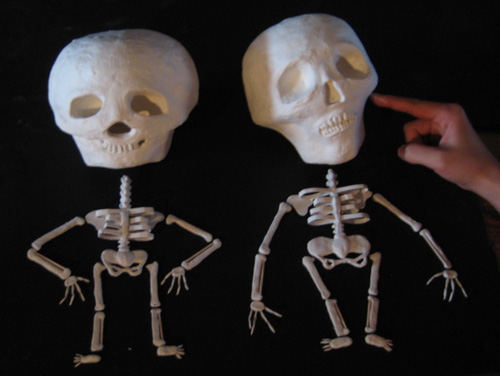 After writing a post about Children's Museum and Mary Blair, it is very strange to post skeletons of Max and I.
It's for our upcoming film, "something left, something taken" and our characters will turn into skeletons. Very dark sense of humor but we are loving every minute of it!!!
For those who doesn't remember/ hasn't seen the characters.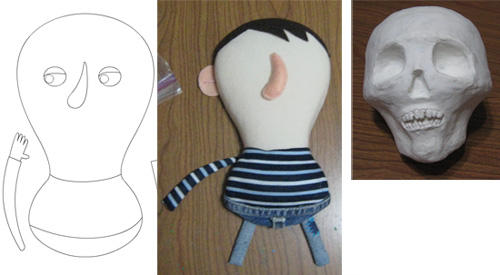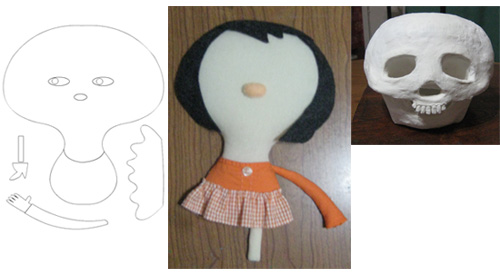 So as you can see, skeletons are made proportionally to the characters.
Here is me working with a tweezer.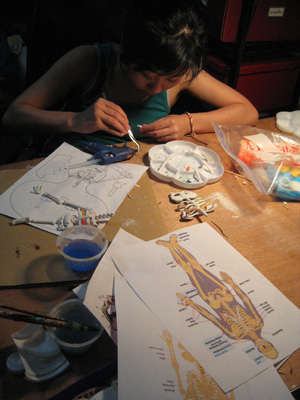 With some references of human anatomy pictures.