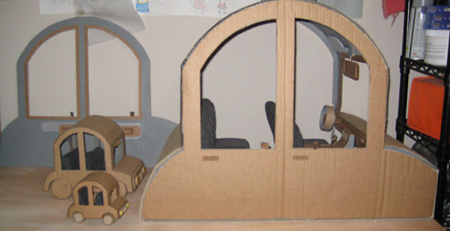 Slowly but surely we are working on our independent film, "something left, something taken."
I just made a series of Russian Dolls, I mean cars.
Also known in the animation term, a prop for wide shot, medium shot, close up shot.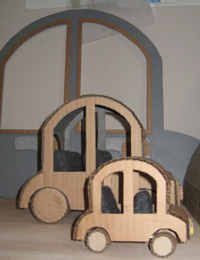 Pretty cute, aren't they?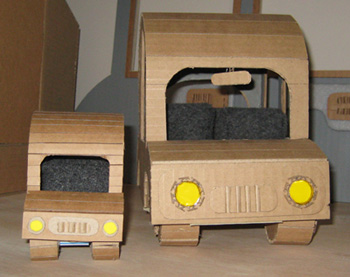 Making three identical cars required a complex math skill….(!?)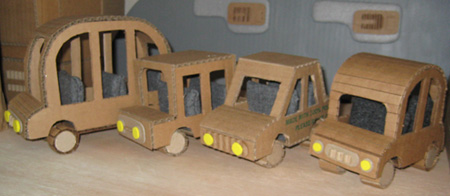 4 cars for some wide shots. Their tires actually roll. I am debating if I need to make more, but I don't want it to be my next addiction so I decided to move onto other props/background for now.