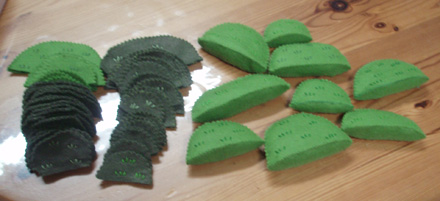 These are bushes for our film, "Something left, something taken".
I made a lot of trees a few weeks ago, and I also had to make a lot of bushes that will surround the trees.
Thank you to my mom who helped me sew bushes.
I came home after 5 hours and 2/3 of the bushes were done. What a trooper she is.
***most of the bushes aren't stuffed yet since my suitcase is limited. If I had Marry Poppin's bag, I would have stuffed all of them already.