We decided to update our website just a little bit. Not much difference, but added a few things that were missing from the previous one.
I also found something very cute at a Japanese book store.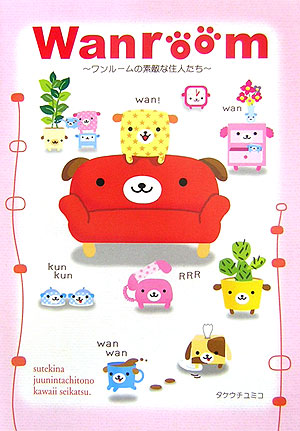 All these characters are a combination of a furniture piece and a dog.
It's called Wan-room, a pun intended name. "Wan" is how Japanese dogs bark. In English, it's equivalent to "woof."
So it means "one room " / "dog room" . Funny, right?