We received this awesome (and heavy) trophy from Austin Film Festival over the weekend. We won BEST ANIMATED SHORTS…meaning we're qualify to submit our film to the Academy Awards.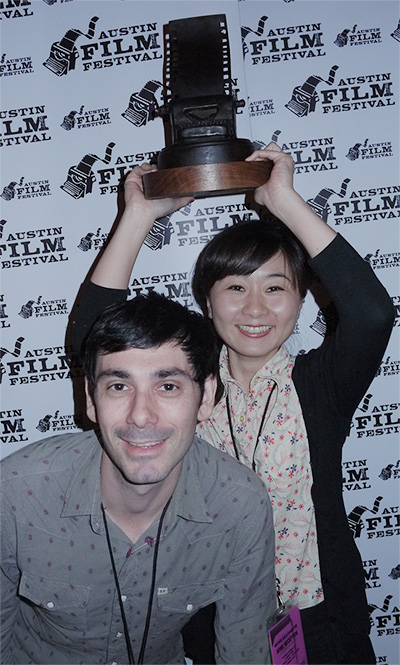 At the Award Luncheon, Matthew Weiner (creator of AMC show,"Madmen") won "OUTSTANDING TELEVISION WRITER" award so I got to be in the same room with him.
I wish I had a telescope camera…but I sure got tons of inspiration and motivation from his speech!